Last night, I indulged in a fun browse at
www.looklet.com
, a place one could easily spent far too much time at! The site is basically a modern paper doll game, or virtual closet (waving to you, Trudye), offering thousands of different clothes and accessories to play with.
You choose a model and background (there are more than a dozen different ones), and then you continue to add clothes and accessories to your hearts content. You can alter your creations at any time, change the model's hair and expression, transport her to different locations, and restyle the 'ingredients' in endless varieties.
I started out by choosing a scarf. The selection of H scarves is limited, but I very much liked this Early America 90 Carré. The rest followed from there.. clothes 'shopping' for a specific scarf again, lol!
Have fun creating your own looks with
Looklet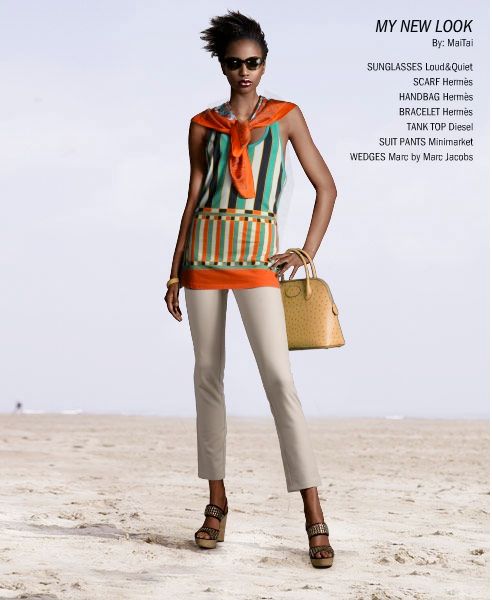 add a big smile..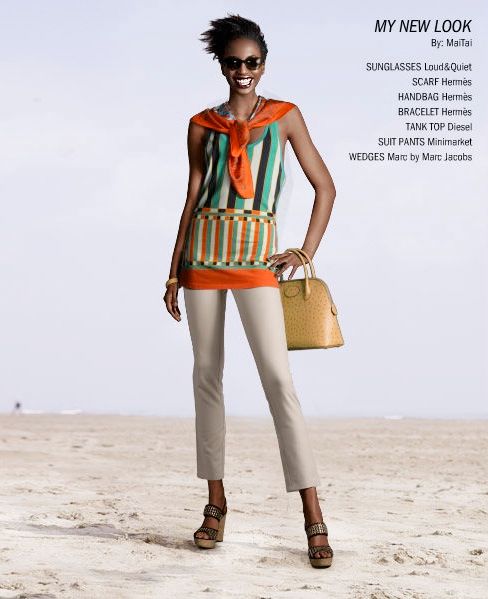 or see how the look works on a different model, and transport her to another location