A couple of days ago, I was wandering through Paris, guided by a tip I got from the wonderful and resourceful Nirit Sumeruk (aka parispopcorn), a beautiful girl about town, who works as a journalist, writer and TV presenter in the city of lights. In her blog
www.parispopcorn.com
she writes about what's hot and fab in Paris, reports from the fashion shows and events she attends, the designers she meets, and the fun she has. Needless to say that she is an absolute delight!
When we met for coffee a few weeks ago, we chatted about the beauty and quality of artisan made things (ok, I admit, talking about Hermès started it off), and she told me about this great little book 'Paris: Made by hand', which features 50 artisans/ateliers in Paris, who make everything from raw silk umbrellas, clothes, speciality paper, jewellery, ceramic, hats, fabric blossoms and hand woven fabrics, the list is endless! Many of these ateliers count the 'maisons haute couture' amongst their clients, and most offer bespoke services. Last year, Nirit did a lovely piece about the book on her blog, along with an interview with the author, Pia Jane Bijerk. To find out more, please click
here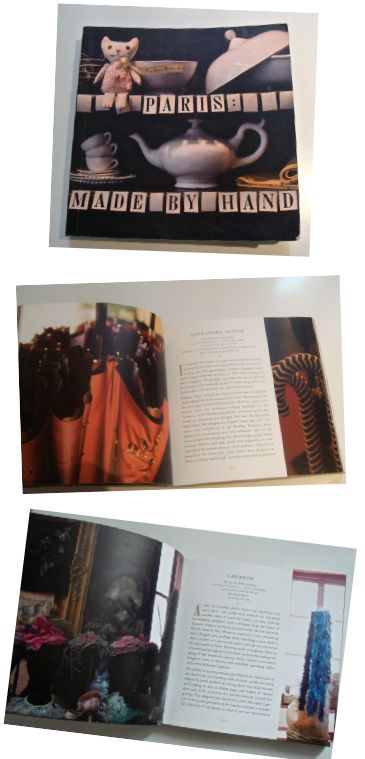 Since then, I never go on a trip to Paris without the book, and on the three hour train ride, I mark the shops and ateliers I'd like to see. I needed to source some ribbon, and to my delight I found a couple of 'merceries' (dressmakers and sewing stores) featured.
My favourite one turned out to be 'Ultramod', located in the charming 'rue de Choiseul'. The shop is split into two boutiques, situated right opposite each other. One for sewing supplies, and the other one for hat making and ribbons. The day I visited, a street marked was bustling right outside the shop, and to get from one store to the other, the SA and I had to weave through the market stalls, shopping basket in hand.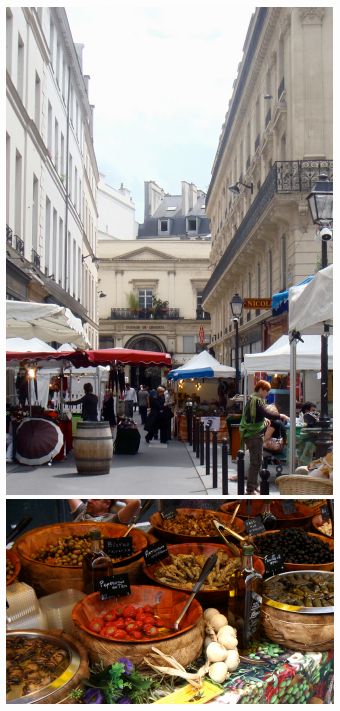 Here the main boutique, founded in 1890, and dedicated to sewing supplies
and across the street, the hatmakers paradise, where you can admire Monsieur's wooden hat moulds, his handmade hats and collection of hat pins, find specialty ribbons or choose between a large collection of beautifully coloured plain ribbons, made from natural materials.
ULTRAMOD
2-3, rue de Choiseul
75002 Paris
Tel. 01 42 96 98 30
A selection of some sample ribbons I bought.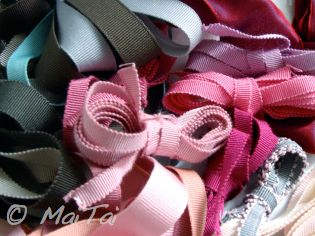 Looking forward to explore the other shops and ateliers!
For info on how to buy 'Paris: Made by hand', please click
here