For the longest time, I have been searching for perfect scarf rings to wear with my smaller sized scarves; my Twillys, Gavroches, Pointus and 70 Carrés, and have finally decided to create my own.
They are made out of exquisitely hand crafted horn and come in two sizes, petite (small) and moyenne (medium). In the past weeks (in between climbing tree tops and canoeing, lol), I've had a great time playing with the endless new looks that these beautiful rings make possible, and rediscovering my scarf drawer. While experimenting with classic techniques, I've come up with a few new knots, the 'Criss cross', 'Snowball' and 'Twilly Wrap', which I hope you will enjoy as much as I do.
To find out about new and classic scarf ring knots, 'how-to' videos and how to order, please click
here
or on the image below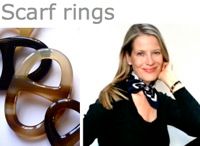 Some of my recent looks...
'Twilly wrap' with a Twilly and Petite scarf ring
'Criss cross knot' with a
a Twilly and Petite scarf ring
'Cowboy knot' with a 90 Carré and Moyenne scarf ring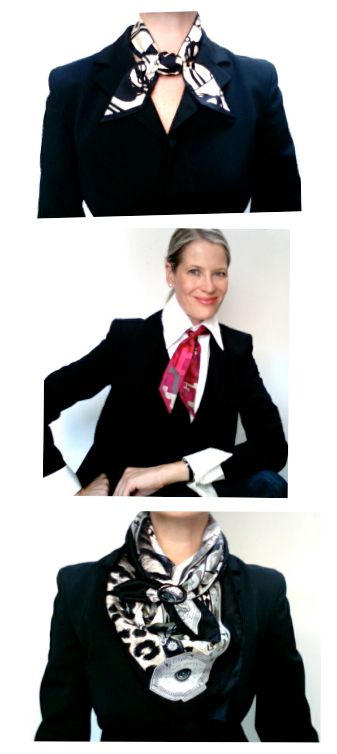 'Criss cross' with a 70 Carré and Moyenne scarf ring
'Basic slide' with a Gavroche and Moyenne scarf ring
'Simple loop' with a Gavroche and Petite scarf ring

And a couple of how-to videos, the 'simple loop' and 'criss cross'. For both knots, fold your scarf in the
basic bias fold
, then proceed as shown in the video
Simple loop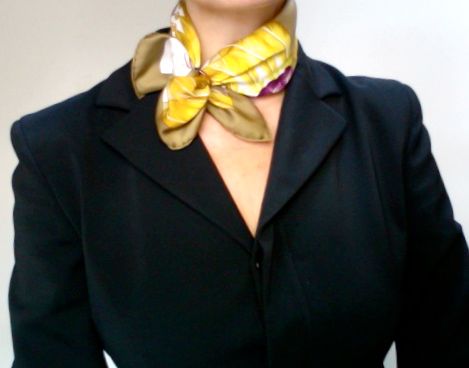 Criss Cross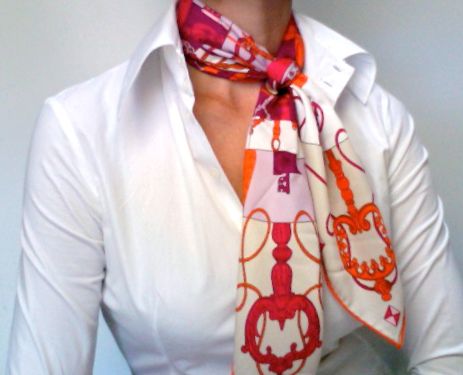 You might also this:
Petite and moyenne scarf rings featured in previous posts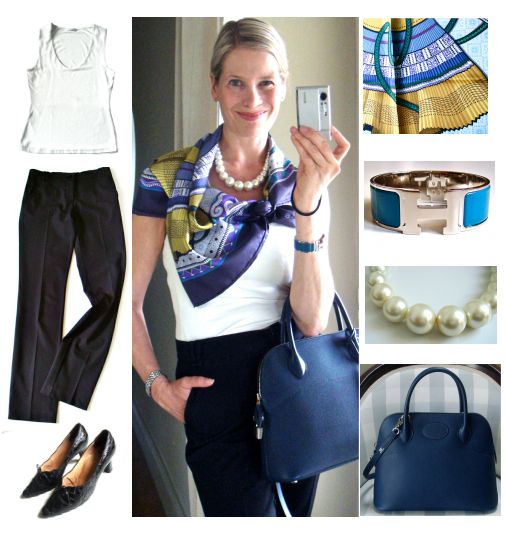 PS. Unfortnately I have had to switch the comment settings for this blog from 'open' to 'moderate', to avoid being swamped by SPAM. In future when you leave a comment, it won't be published straight away. It does not mean that your comments will be altered or changed, but it will enable me to keep this blog spam free. I am truly sorry for having to do this, as I much prefer an open guest book style.