Ending the waterwall knot series with a post inspired by my friend Begoña, who had the wonderful idea of applying it to a Plissé. Thank you for sharing with us, dear Begoña, I absolutely love the way it drapes!

To add to the fun, one can create endless variations by pinching the fabric in different places (or by giving it a little twist) before pulling it through the final loop.

Featured scarf: Projet Carré Plissé
Scarf tying method: Waterfall knot. Click here for a how-to
Scarf ring: MT Collection, grande size in black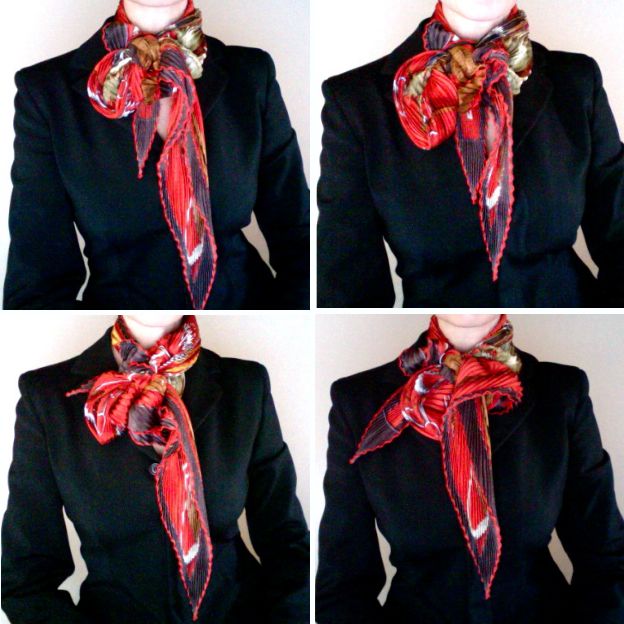 I enjoyed exploring this knot with different scarf formats and sizes, and have compiled the variations here..
Looking forward to Spring, and to trying the ripple effect on a GM mousse!

PS. Thank you for the icon, my dear SE! xx