Here finally the video instructions as promised, I am sorry this has taken so long!
In the past I used the Regate ring for this knot, and it worked very well with 70 Carrés and Mousses. However, with 90 Carrés and GM Mousses there was just too much fabric to fit through the ring, and so I adapted the knot to go with the
MT scarf rings,
which allow the waterfall to do it's magic on 90 Carrés and GM Mousses too.
The first time I posted about this knot I wore a PM Mousse
..

Belles du Mexique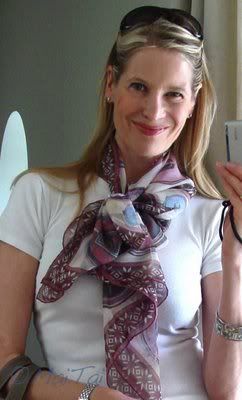 .. and so I thought I'd wear it again for the video
Scarf ring sizing info:
Moyenne ring: perfect for 70 Carrés and PM Mousses
Grande ring: perfect
for 90 Carrés and GM Mousses
With other scarf sizes and formats:
Create your own
video slideshow
at animoto.com.
Happy knotting everyone! ☼


You might also like: