As promised, here part two of the 'scarf with pearls' mini-series.
Entwining the scarf and pearls into a silk and pearl necklace, here with a 70 Carré and a 72cm (28.35") strand. You can experiment with different scarf sizes and different length of pearls, or any other necklace that has a closure.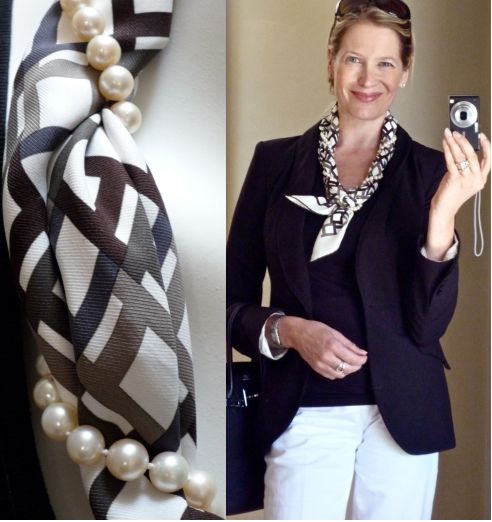 Capsule pieces: white jeans, black top and blazer
Shoes: canvas sneakers
Accessories: Modulation 70 Carré and black Birkin
Scarf tying method: Place your scarf around your neck with the strand of pearls on top. Start winding the pearls around the silk, then close the necklace. Ends secured in a criss-cross knot, (click
here
for a how to) alternatively you could also tie the ends together in a small double knot.
Scarf ring:
MT Collection
petite size in bone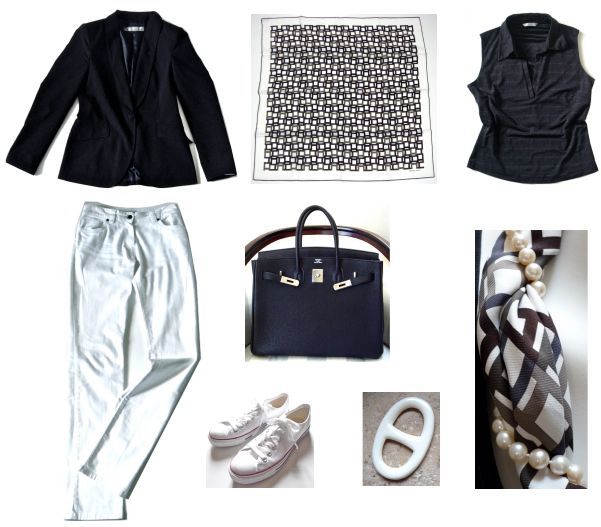 Close up of knot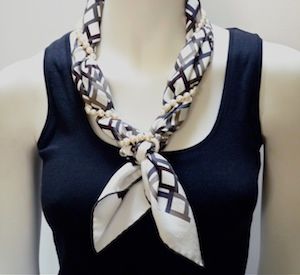 Variations:
70 Carré (as above), but with a shorter strand (45cm/17.7") resulting in a knot closer to the neck