Tomorrow I'll be going away for a week, and wish I had taken a pic for today's post yesterday, when we had blue skies and sunshine. This morning, I've been busy preparing the trip, and when finished, the sky got dark and heavy and it rained for the rest of the day.

Adieu, natural light and scarf wearing pic,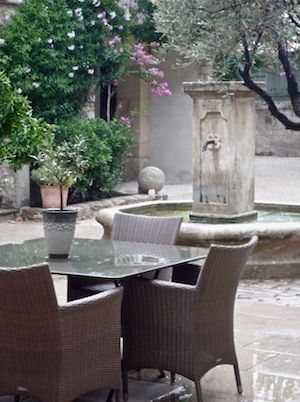 whereas the plants could not have been happier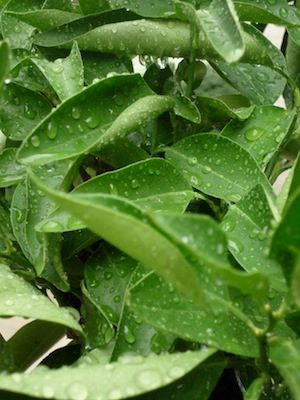 A couple of days ago I went past H, where since my last visit, more 'beauties of the past' have materialized in the scarf drawer. It was a wonderful surprise to see Bolduc scarves in b&w and blue, it felt just as exciting as seeing the latest arrivals of the autumn/winter collection. There was also a Monsieur et Madame, in the same CW as seen it lately in NYC.


Bolduc in french means 'gift ribbon', and the one H uses to tie up the orange boxes is dark chocolate colored and has raised, off-white stitchings, print and logo.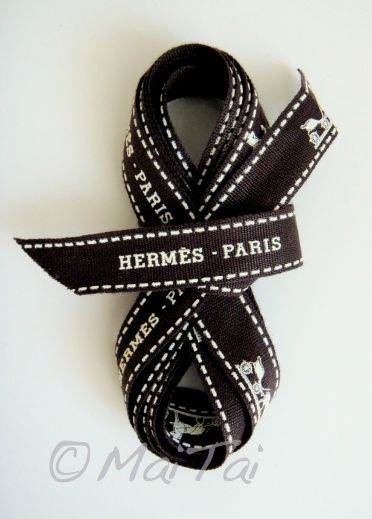 The design of the 'Bolduc' scarf represents a Paris street layout,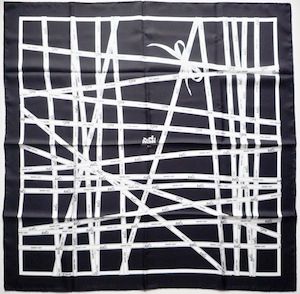 where H's signature ribbons stand for rues, avenues and boulevards
The short doubts I had regarding the abundance of logos were swept away as soon as trying it on, the graphic pattern and cool and chic black&white look made my heart flutter with excitement. At the same time, it is truly lovely to have a scarf as a hommage to the late Jean-Louis Dumas , who designed the Bolduc in 1983.

The CW of the Monsieur et Madame scarf is (tabac/marron/vieil or, Ref No:002355S CW01), and since I know many of you are looking for this scarf, I had it put aside for me until I came back. If you are interested, please email me at: maitaicollection@orange.fr
You will have to add shipping and PayPal fees to the cost of the scarf, which is 292 EUR.
As before,
I will collect and print out all emails, and put them into an envelope. By the end of next week DS will draw the winning one, good luck :-)