When I introduced the
'Collier knot'
a few days ago,
Laura in Georgia
suggested to try it with a Twilly. A truly wonderful idea, resulting in a very pretty and breezy neckline, I absolutely love it. To give the ribbon some volume and movement, I twirled the ends once, before securing them to the shoulder straps of the top. Many thanks, my dear Laura!
En Désordre Twilly, secured with two petite scarf rings. Please click here for a how-t0
Apologies for being very much behind on comments. I've been busy preparing 'La Rentrée', and to get everything ready for DS's return to school next Monday. No time to stop at H for the moment, shopping is all about exercise books, pencils, clothes and sports equipment!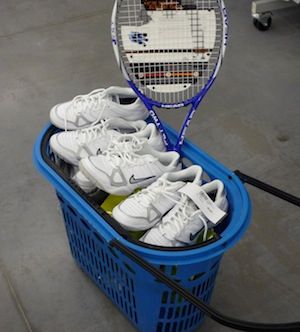 You might also like: