..I have an all important question for you about your various hermes halter top looks. How do you resolve the bra question? Have you come up with a closed back way to wear a scarf as top? I have worn some scarves this way with a blazer, but would love to have a mid summer solution, ie no blazer or cardigan to cover up. Ideas?
Much in the same way as the Collier knot, the
Collier top
only comes into minimal contact with the skin, and while the front looks like a scarf top,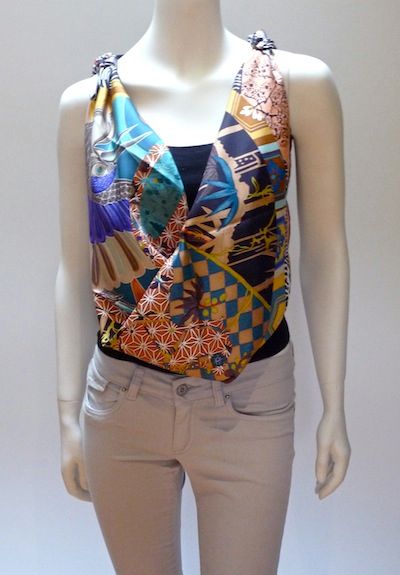 the back remains covered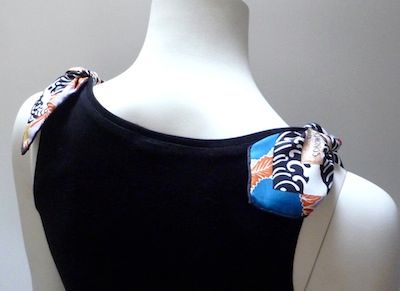 HOW-TO:
Fold your scarf in the basic bias, and secure one end to the shoulder strap of a sleeveless top or dress
(click
here
for a how to)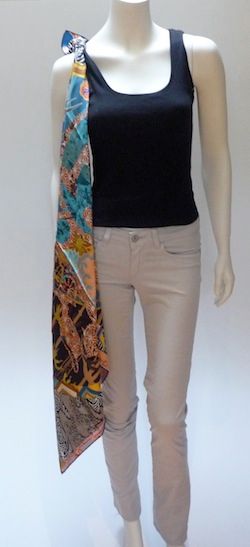 detail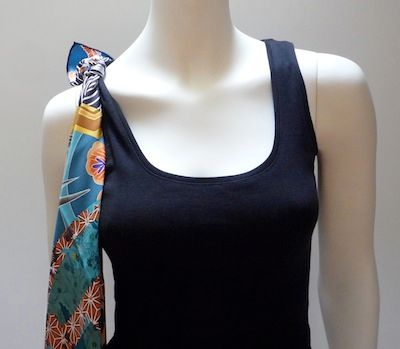 Then, fold the other end over as shown below, and secure to the other shoulder strap
,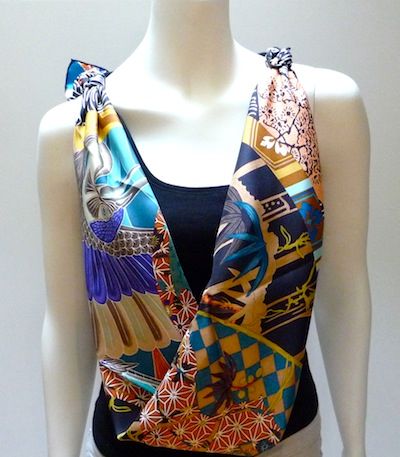 and billow out the fabric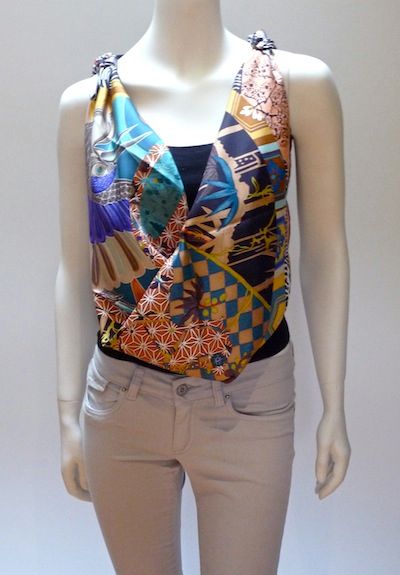 Many thanks for the inspiration, dear Alexandra!
Coming next: Collier knot variations with 90 Carrés
You might also like: