To show just a certain part of your scarf in the bow (as in the video), or to achieve a bow with few pleats only, fold your scarf into a rectangular shape.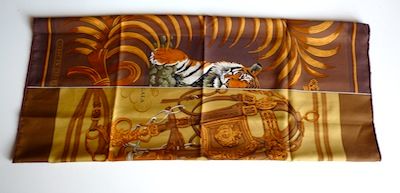 Turn the scarf around, so that it faces down, and start folding it into pleats.
The result is a narrow strip, consisting of just a few pleats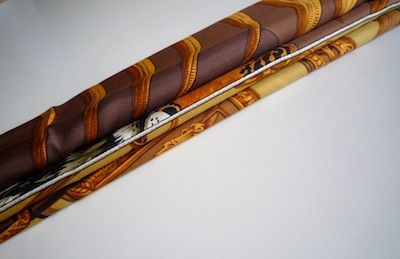 Pull both ends through a scarf ring as shown in the video above,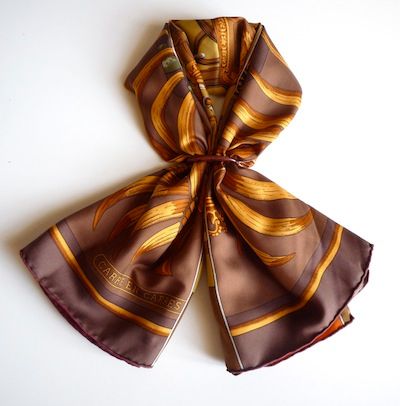 and continue with a simple knot as shown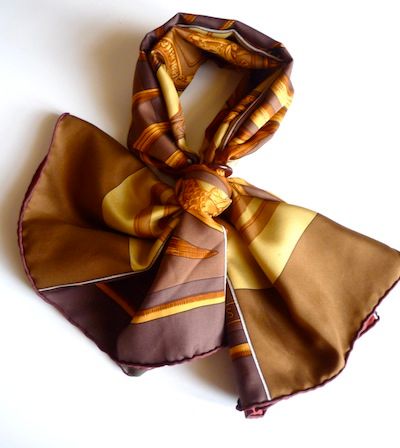 For an alternative look, pleat the whole scarf (again with the design facing down)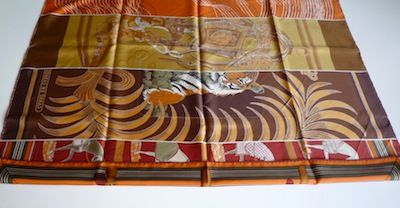 Place one pleat on top of the other..
until you reached the end. This results in more pleats,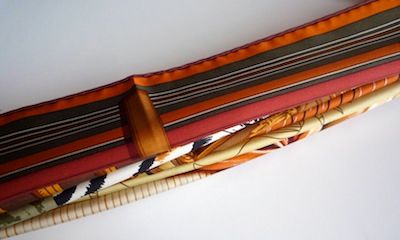 and a bow which shows most aspects of the scarf's design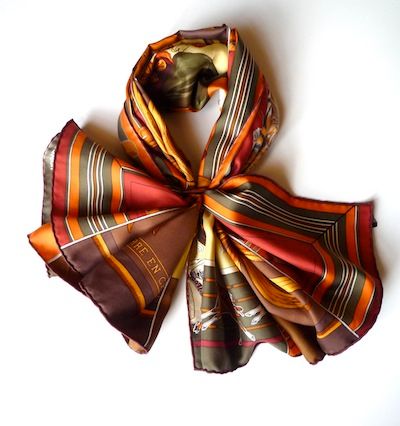 With the ends knotted together (alternatively, you could also try a criss-cross knot, as shown
here
)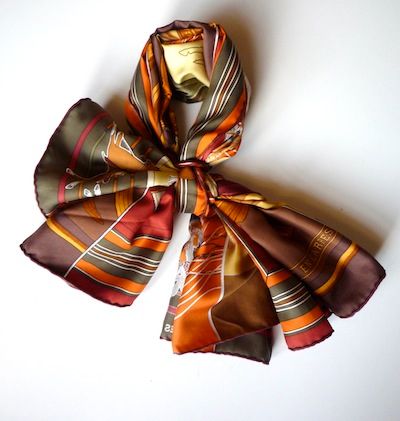 I'll be away this coming week, and look forward to catching up when back.
Wishing everyone beautiful, crisp and golden October days ahead x