A couple of weeks ago, I received a stunning photo from VB, wearing her MaiTai collection waterfall necklace on holidays. It inspired me to ask readers to send me their pics too, hoping to gather all in a 'MT collection in action' photo collage. It has been simply fantastic to receive so many fabulous pics, and seeing everyone's own ways with various items has been a very special and rewarding treat. Thank you so much for participating, dear sushi queen, Anna, lala, lazuli, Laura in Georgia, NiniKnows, J and VB, you are fabulous in every way.
please click on image to enlarge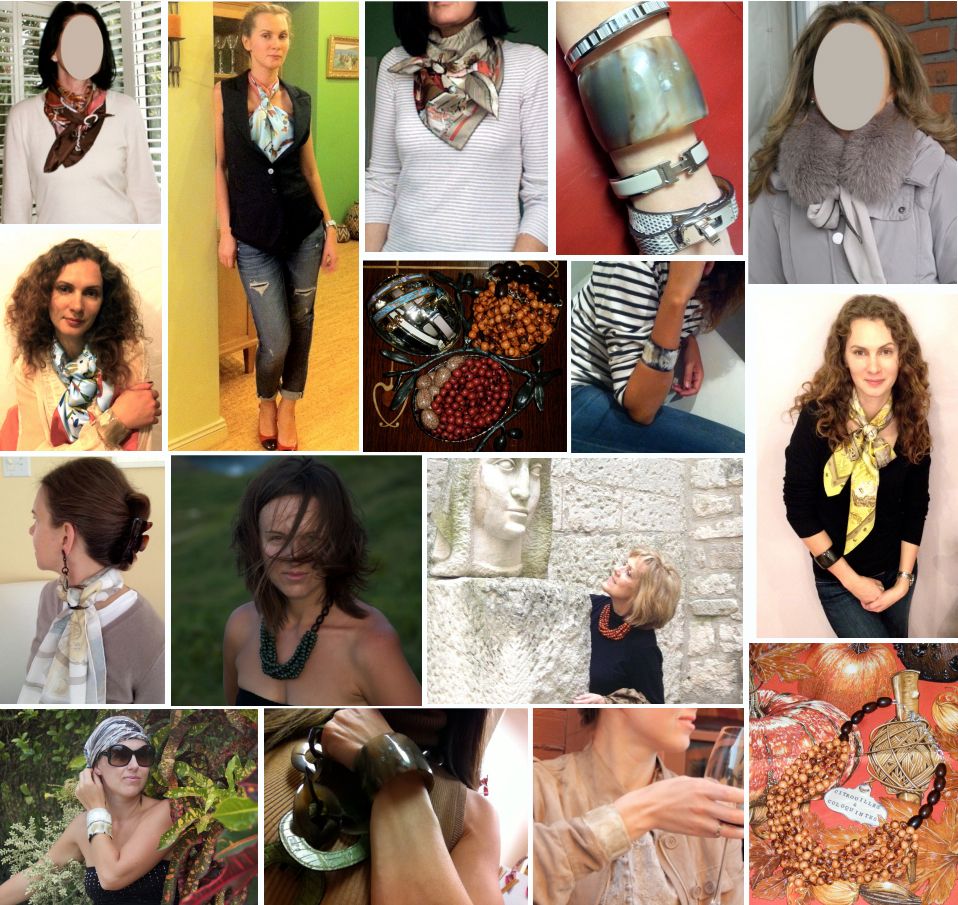 In more detail...
Laura in Georgia, who has a great eye, and creates the most beautiful still-lifes
Light burnt orange waterfall necklace with Citrouilles et Coloquintes 90 Carré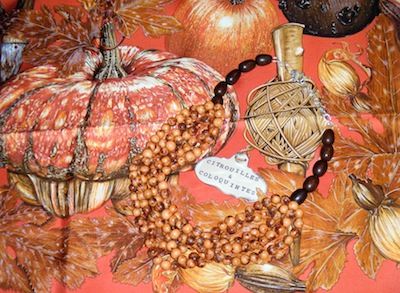 Light burnt orange and sienne/rosewood waterfall necklace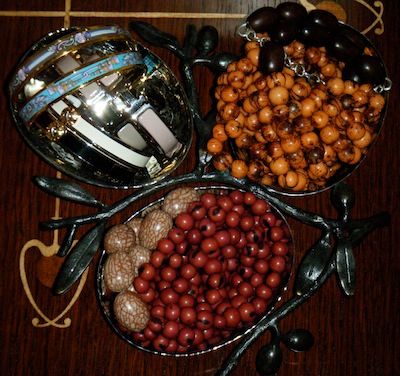 Sushi queen, who is also queen of the casual chic cowboy knot, and who I am twins with so many times over, mostly with my most favorite scarves
Left: Aline Honorés 'La Vie du Grand Nord' 90 Carré with moyenne scarf ring in bone
Right: 'Carré en Carré' 90 Carré with moyenne scarf ring in honey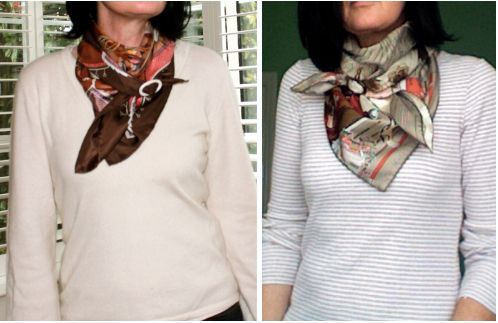 My dear and glamorous friend J, only days after we've spent a most wonderful and memorable time together.
dark burnt orange waterfall necklace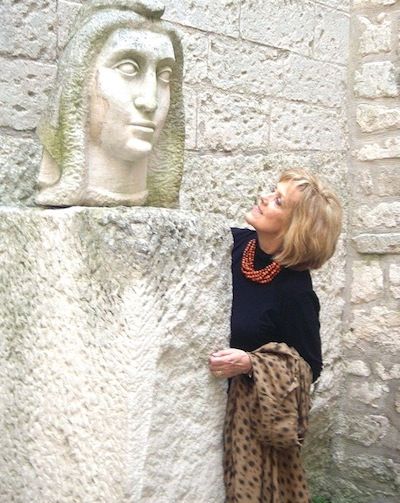 Ingenius NiniKnows, who invented a knot for the shawl ring and GM mousses!
Shawl ring in honey and
NiniKnows Knot#1
with Carnet de Bal GM mousse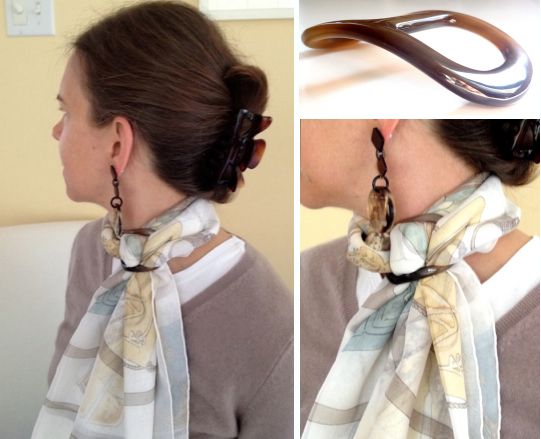 Another study in beautiful neutrals by dear lazuli, who not only has the best hair, but also the most incredible smile and sparkling eyes, you just have to imagine!
Fox fur collar in taupe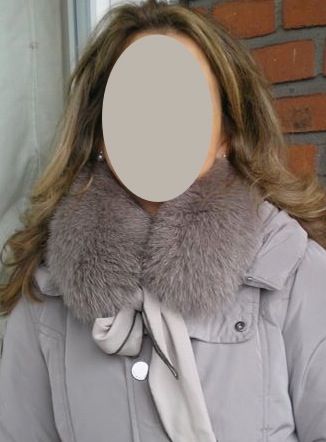 The unbelievably gorgeous Anna who, like a chameleon, pulls so many different looks together with greatest ease, always looking chic and stunning
Grande scarf ring in Mother of Pearl, horn bracelets in noir, mushroom and noir/blanc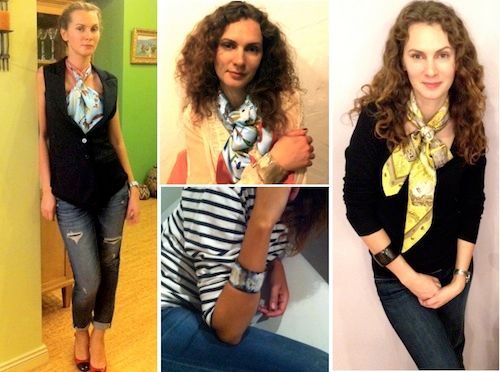 Lala is glamour personified, I have never seen anyone wearing their accessories in such a unusual, bold and striking way, while everything is held together by impeccable taste.
horn bracelets in various one-off colors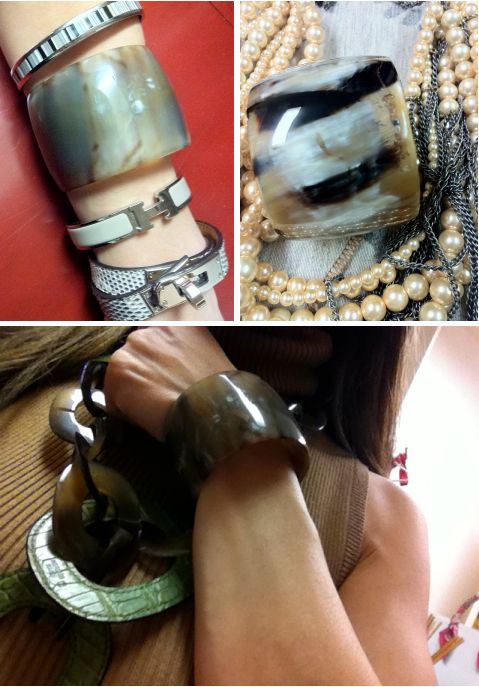 Stunning VB, who's picture below inspired this collage, and who's holiday snaps look like professional pictures take for a MT Collection catalogue
clockwise from top: waterfall necklace in olive/ebene, horn bracelets in mushroom and ivory/ecru
And last, a couple of collages of my own, introducing two new colors of the MT fox fur collar
Caramel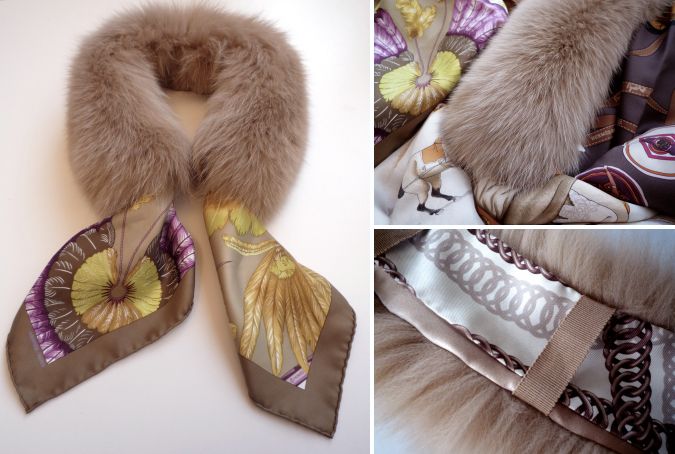 Bleu Indigo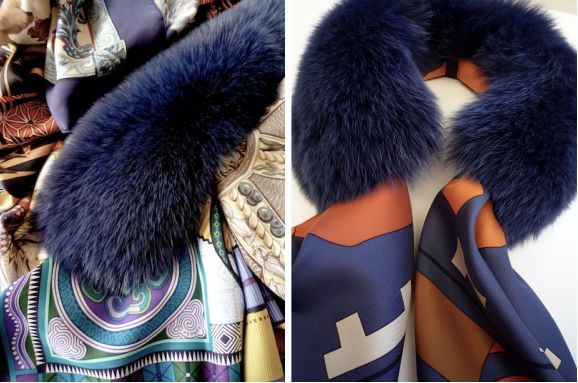 You might also like: