After re-visiting winter in the Alps last week, it feels good to be home again. We had an unbelievable amount of snow, usually a rare commodity at the end of April. Wonderful of course in one way as all pistes were open, only that we were stuck in the middle of snowstorms half the time. There was one magical day though, with clear skies and the most amazing powdery snow. It was pure bliss.
The fair weather gear stayed untouched most of the time, but I was glad that I took an infinity scarf (from Hermès' men's collection, 100% cashmere) with me, which was truly warm and cosy when wrapped around the neck several times.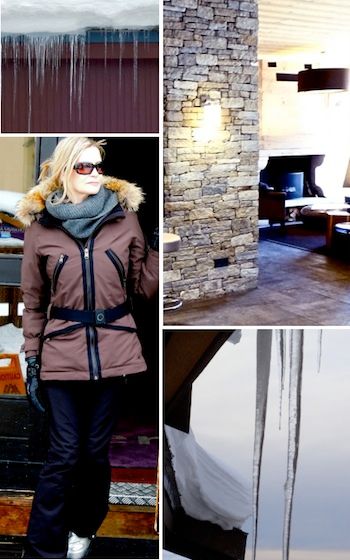 It feels lovely to be back in spring, even though the mistral wind is blowing blossoms into every direction.. today wearing my scarf in an ascot knot, with the ends tied behind the neck!
Hope everyone is enjoying a lovely weekend x