Mid June is a magical time of year, all across the South of France the lavender is coming out, creating big purple tufts in gardens and fields. For me, this is the true beginning of the summer ahead.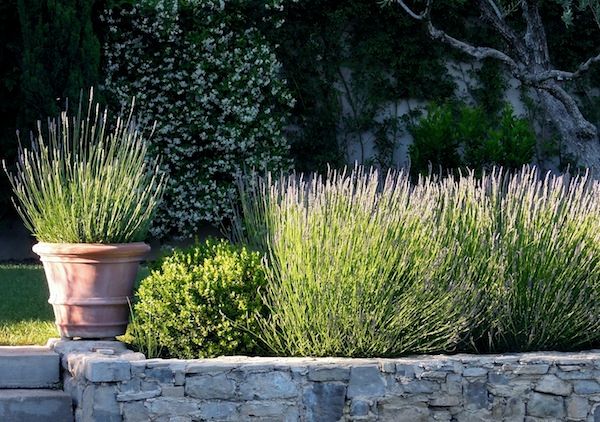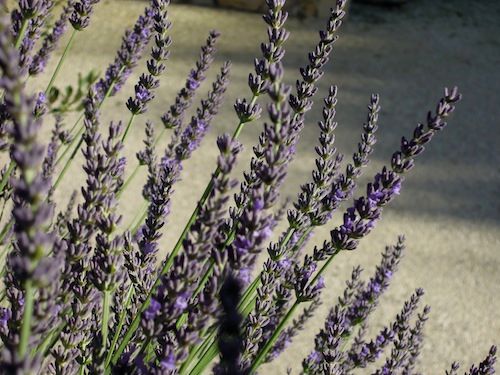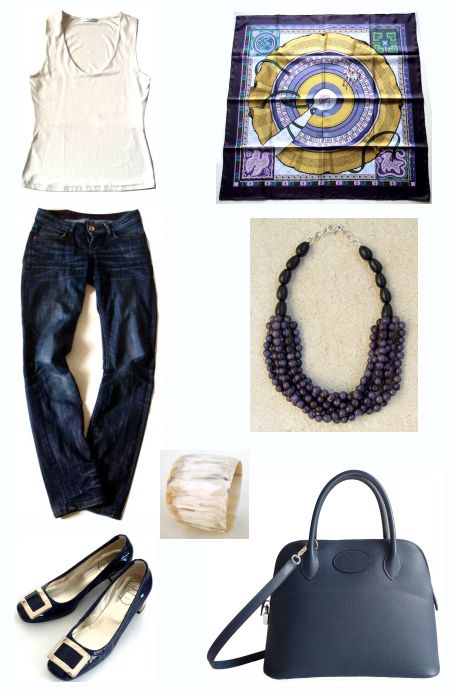 Once the temperatures start climbing, it is time to explore different ways of enjoying scarves.. wearing them as sashes, belts, tunics and tops presents a wonderful change and brings them out in different ways. Tying them into a necklace is bold and fun, and at the same time light and breezy to wear.. perfect for a warm summer's day!
Capsule pieces: cream tank and blue jeans
Shoes: blue patent leather pumps
Accessories: Hermès 'Cent Plis de Miao' 90 Carré, MaiTai Collection horn bracelet in ecru and MT Collection waterfall necklace in the new
indigo
(available from mid July, and can be pre-ordered now. For details, please click
here
)
Scarf tying method: see video below (for a print version please click
here
)
Scarf ring: MaiTai Collection
petite horn scarf ring in honey
(ends can be secured in a double knot instead)
Starting point:
basic bias fold
, then continue as shown in the video below:
For those who live in very hot climates, a
collier knot
variation of the above look is a cool alternative: instead of securing the end behind the neck, they are attached to the straps of a top, which avoids almost all skin contact. Please click
here
for a how-to.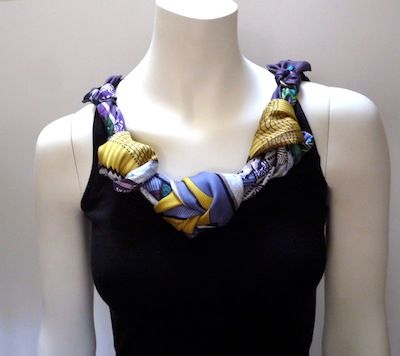 Collier knot secured with moyenne size scarf rings
I will be away for a couple of weeks, and on my trip, I'll be putting the latest member of the MaiTai Collection to test, the
Scarf Travel Pochette
. I have been searching over a long time for something other than plastic zip-lock bags, or having my scarves slide and tumble in my suitcase.. in the end, I decided to design my own. The scarf travel pochette opens like a book, where each page is a perfect compartment to hold a scarf, up to the size of a 90 Carré. Storing, viewing and and choosing the silks is easy, practical and fast, and since the pochette is made of fabric, is light weight too. The travel pochettes will become available by mid July. For more info on how to pre-order, please click
here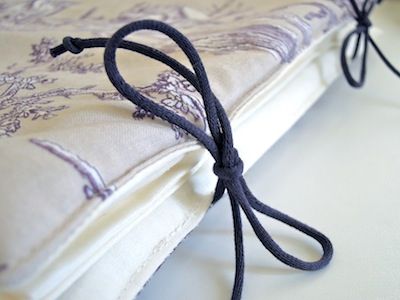 Wishing everyone a wonderful and happy summer time, looking forward to seeing you again soon! xx