The fall collection scarves are slowly arriving... but how do they look like when folded?
From those already available at
www.hermes.com
, I made tiny paper scarves folded in the basic bias. Although they are just made of paper, and printed with inkjet, these little origami scarves are fun to play with, and give a good indication on how the color and design proportions turn out when worn.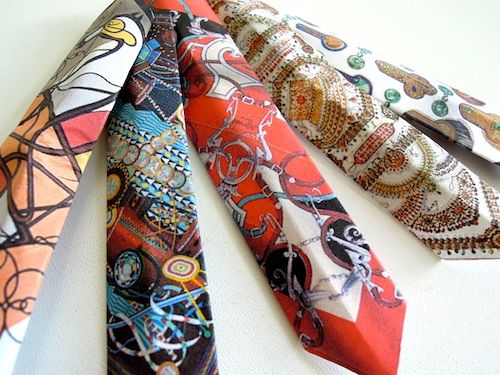 Coup de Fouet
to see the full design, please click here to view at Hermès' online store
Coup de Fouet in CW01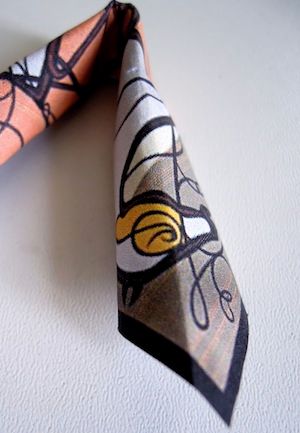 'pedestal' (in all pics): MT Collection shawl ring in

black with sunshine black with sunshine
(new)
Epaulettes
CW 08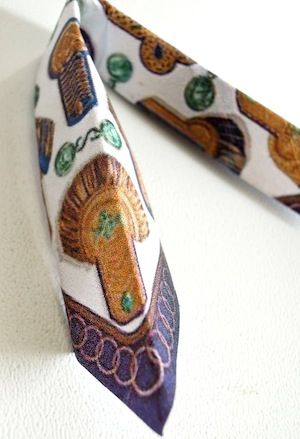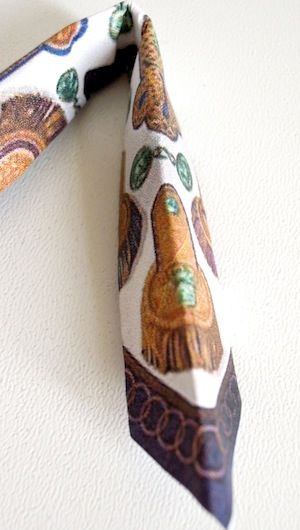 L'Instruction du Roy
to see the full design, please click here to view at Hermès' online store
L'Instruction du Roy in CW16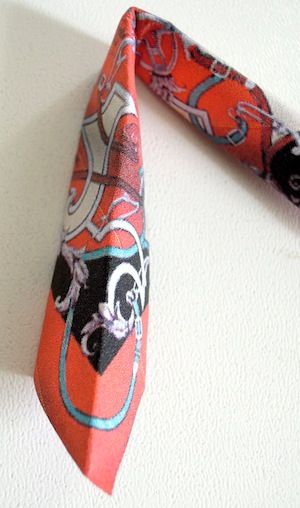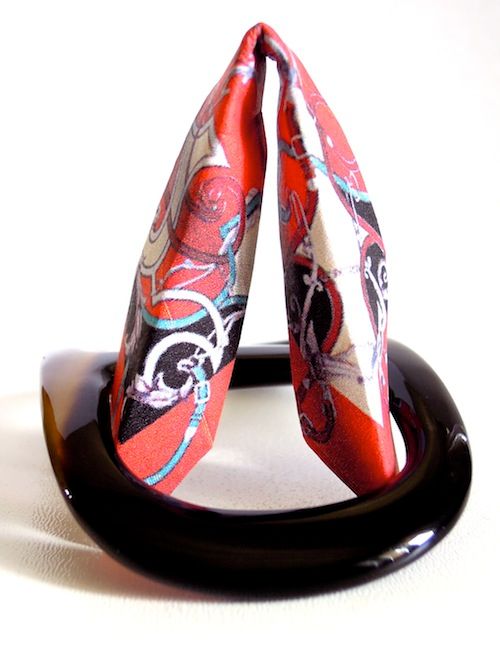 Laboratoire du Temps
to see the full design, please click here to view at Hermès' online store
Laboratoire du Temps in CW 05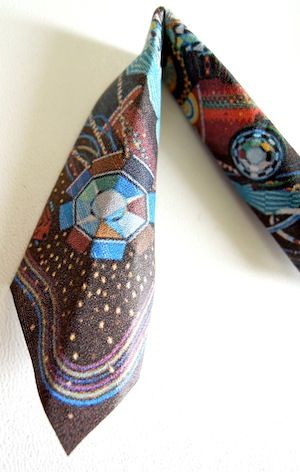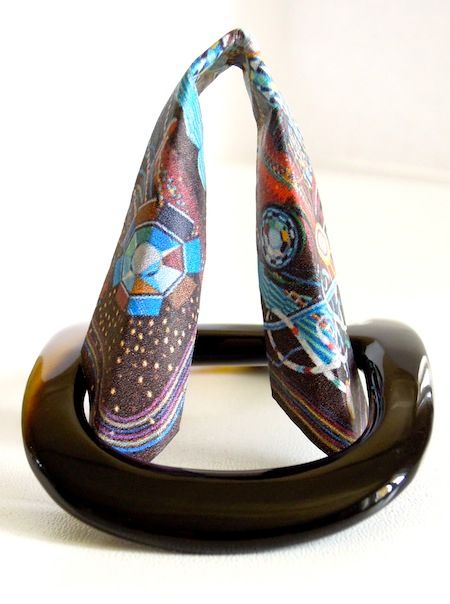 Parures des Maharajas
to see the full design, please click here to view at Hermès' online store
Parures des Maharajas in CW03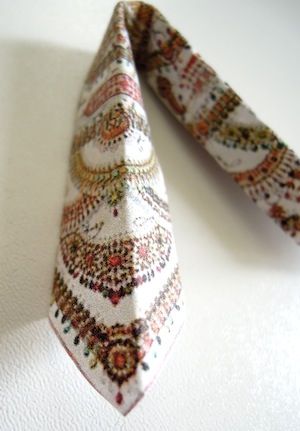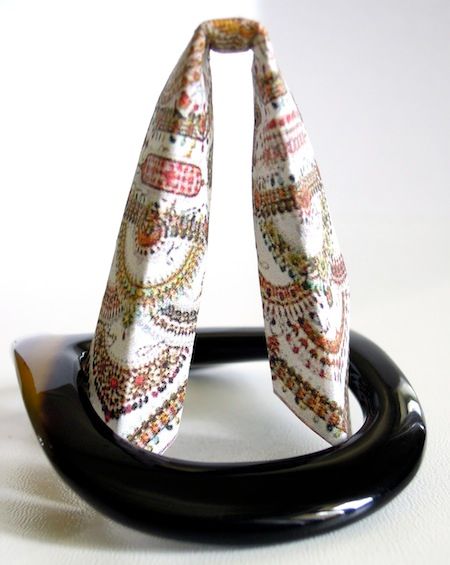 From left to right: Epaulettes, Coup de Fouet, Parures des Maharajas, L'Instruction du Roy and Laboratoire du Temps