Today's
profile is a 70 Vintage
Carré
from AW2008, featuring pieces of Hermès' silver
jewellery
collection, arranged in diagonal rows. The animal print border is reminiscent of the trays on which
jewellery
is presented to clients at
FSH
.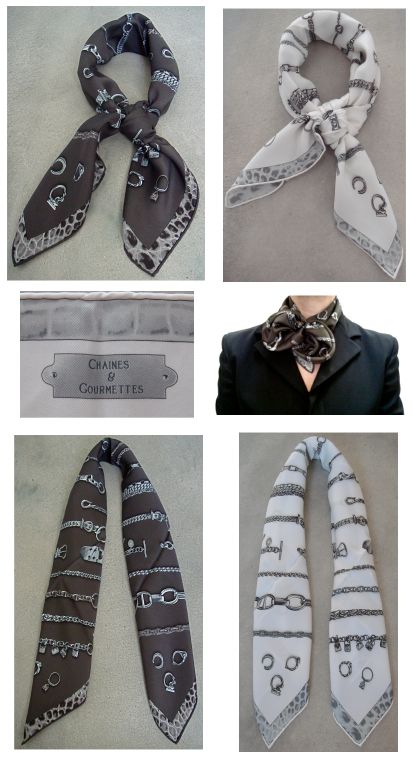 With the exception of the scarf top, all pics started with folding the scarf in the
basic bias
, then pulling it either through a scarf ring, knotting the ends together behind the waist, or tying it with a bow tie to the handle of a bag. I am lucky to have this beautiful design in two
CWs
, which also allows me to knot them together for a fabulous and easy
top
.
Ref no 982497S, in white/grey (04) and brown/grey (05)
Farandole necklace in silver and printed on silk