Today's scarf theme is 'Two scarves' and I decided to wear my white and grey
'Chaînes
et
Gourmettes
' together as a top. To frame the neckline, I added a bold and fun sea shell necklace.
For a 'how-to' click
here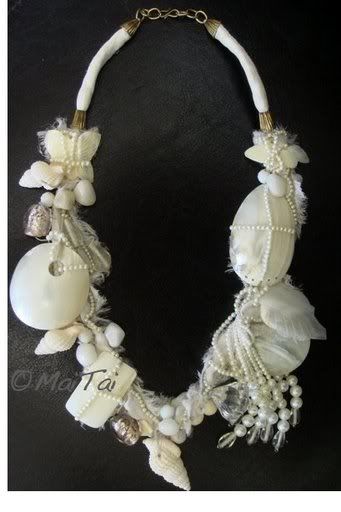 H it Up
•
Chaînes
et
Gourmettes
in
blanc
and
gris
• Necklace Armand
Ventilo
and a pic from some time ago...I like wearing these scarves together, they compliment each other so well.