Picking up from where I left in the last Paris episode (
Place

de

la Concorde
) and strolling down further the Rue
Boissy
d'Anglas,
heading straight towards
FSH
. The first thing you notice is the horseman on the rooftop, heralding his two
Carrés
.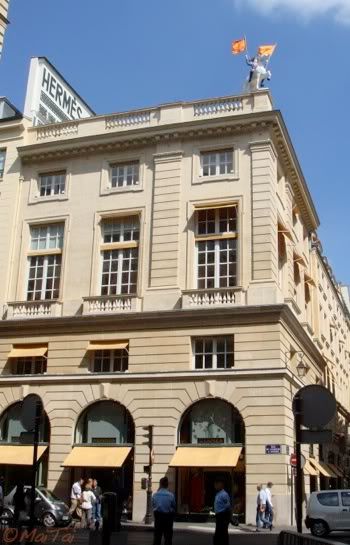 on coming closer I could see they were
Carré
Kanthas
As always, I had a look at the window displays before entering the store. H windows are amazing artworks, their splendor and creativity simply breathtaking.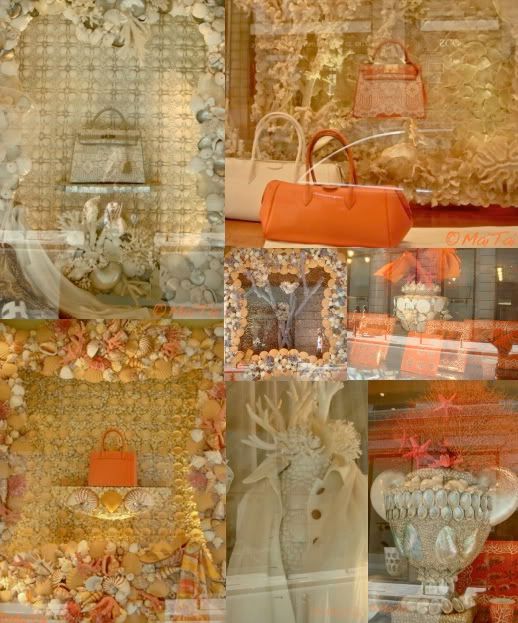 Browsing
FSH
is a true delight and it's easy to forget time when doing so. At the end of each visit I head for the beautiful book corner, one of my favorite spots. It is wonderful to sit down, drink a cup of tea and read the wonderful books on display. One of my favorite ones is '
Fils
Hermès
' by Philippe Dumas, grand son of Emile
Hermès and designer of many H Carrés
. It is a beautifully written and illustrated account of the family's history, a truly charming and interesting book.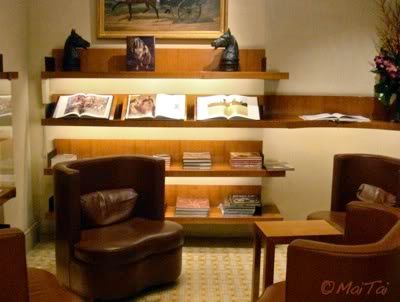 Wearing my
Lena
horn necklace and carrying my
Ebene Kelly
and a little Paris souvenir, a 'Les
Clés
'
Pointu
.