Back from Paris with tons of photos! We had a wonderful time and it was great fun to show
DS
the city of lights. Now that he is old enough to appreciate the fantastic sights, monuments and museums it was a joy to take him sightseeing and also to show him some favorite spots of mine.
Starting the Paris episodes with
Ladurée on the Champs-Elysées
, as to me a visit to Paris would be incomplete without having had at least one of their famous macaroons!
In the doggie inspired window display you can see this summer's very cute special edition macaroon box, featuring
Mademoiselle
Fifi, the
Ladurée
family's mascot.
The boutique on the ground floor sells all kinds of delicious patisseries and of course macaroons! With more than twenty flavors it's hard choose, but my favorite ones are raspberry, coffee and almond.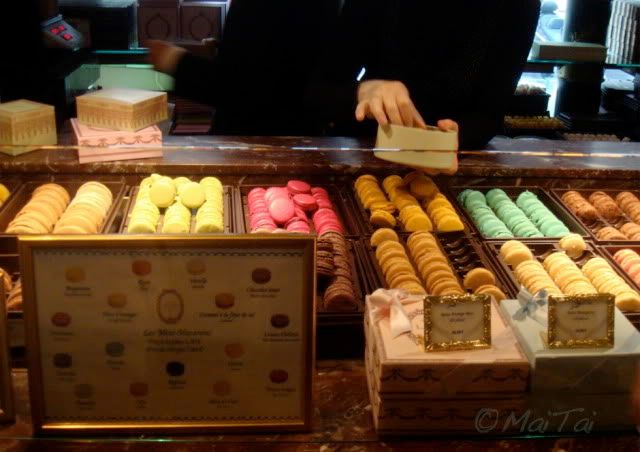 Apart from the macaroons,
Ladurée
is a great place to have breakfast or lunch. Breakfast is served on the ground floor only, in the Brasserie type restaurant (which can get a little bit crowded), whereas lunch and dinner can also be had in one of the five beautifully decorated dining rooms upstairs.
My favorite dining room has fabulous views over the Champs-
Elysées
, but was under refurbishment at the time we were there.
So for lunch, we settled in this cosy room instead.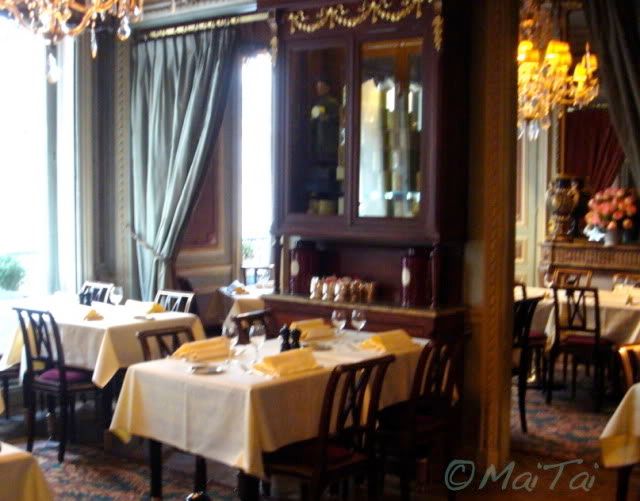 I had a 'Salad Ladurée, while admiring the beautiful displays of macaroons and flowers on the fireplace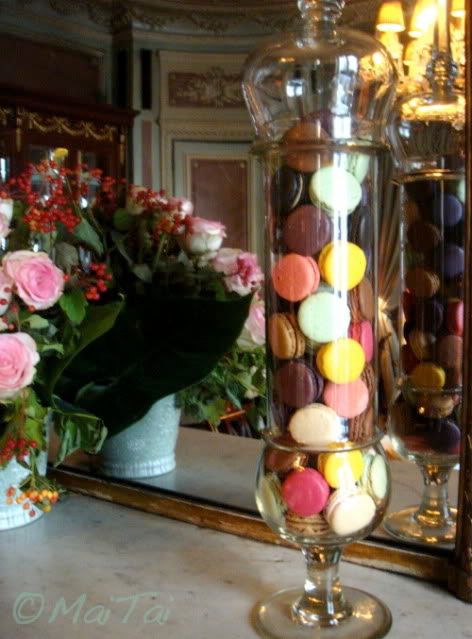 Ready for an afternoon of sightseeing with the family!