Todays
market
greeted
us with the most amazing display of autumn colors and produce.
Here is a crate of the first olives of the year.. it's the beautiful
Picholine
variety, which makes the best oil. One can't eat olives as they are, they need to be either pickled or pressed for oil. I find it charming that fresh
Picholines
are available to those customers who prefer to do the pickling themselves(it's a complicated process that takes several days). The fresh green of the olives looks so pretty next to the walnuts (from Grenoble) and the first
Clémentines
of the year..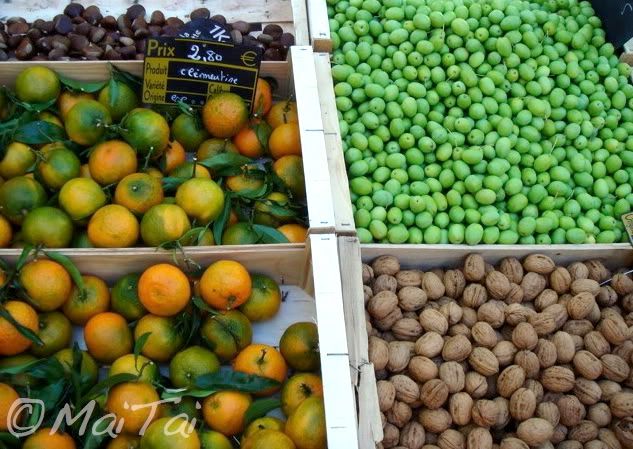 And here the true flavour of autumn,
Cêpe
mushrooms (
Porcini
) from the
Cevennes
..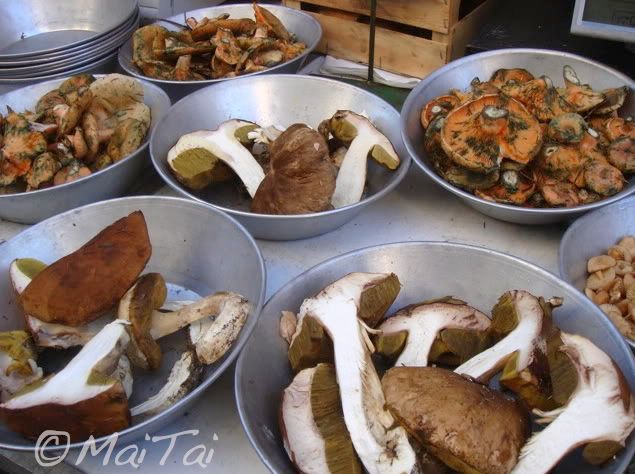 .. some liquorice, nutmeg and god knows what else!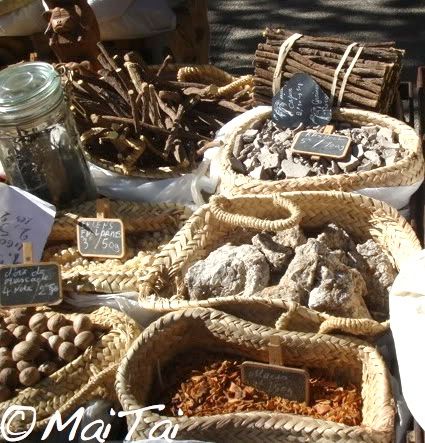 Selecting a cheese to go with our glass of wine later in the
café
. Wearing my
Ex-

libris
GM,
Lift
Earrings
and
Lift
Pendant.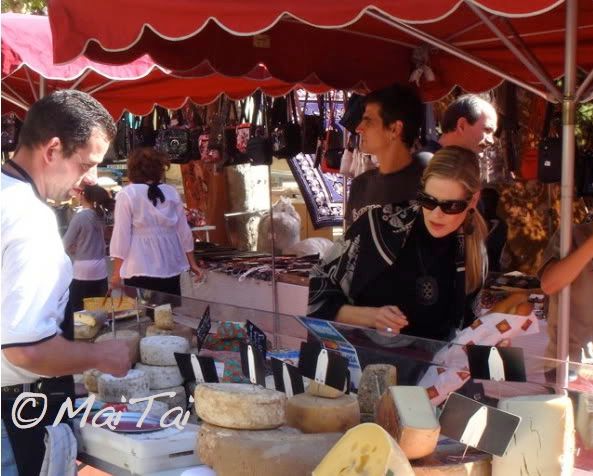 At the end of the market day, everyone gravitates towards the
cafés
which
surrond
the square, ordering some wine or coffee while enjoying a little pick nick of the delicacies bought while chatting to their friends and family.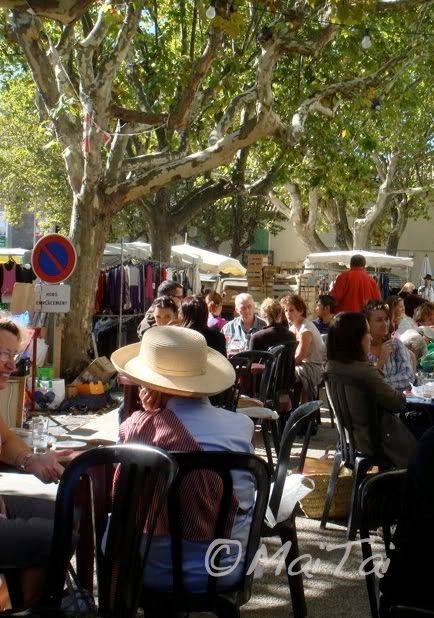 A wonderful morning and a
vrai
joie
de
vivre
!!