Madeleines are one of the quintessential french tea time treats, the little shell shaped cakes are not only beautiful, but they are also utterly delicious. The wonderful sensation of tasting them, was famously described by the french writer Marcel Proust (in his novel
À la recherche
des
temps
perdu
), the Madeleine/Proust connection!
They are also very popular with my family and friends, and in theory they should keep fresh for two or three days, but so far there were never any left by the end of the day. The best thing is, that they are quick and easy to make, my favorite recipe makes around 22 cakes, hope you'll enjoy!
You need
• 75 gr sugar ~ 2.65 oz
• 90 gr butter ~ 3.17 oz (melted and cooled down)
• 90 gr
self raising
flour ~ 3.17 oz (add 1
tsp
of baking powder if using ordinary flour)
• 2 eggs
• 1 pinch of salt
• 1/2 tsp vanilla extract (optional)
• 1 Tbsp liquid honey (optional)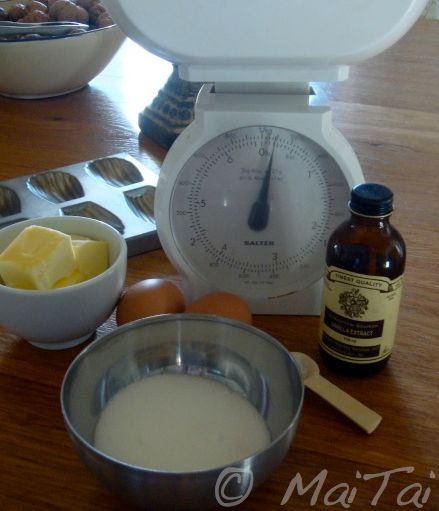 Beat together the sugar, pinch of salt and the eggs. The key is to keep beating until the mix has thickened to the consistency of
mayonnaise
, like in the picture below.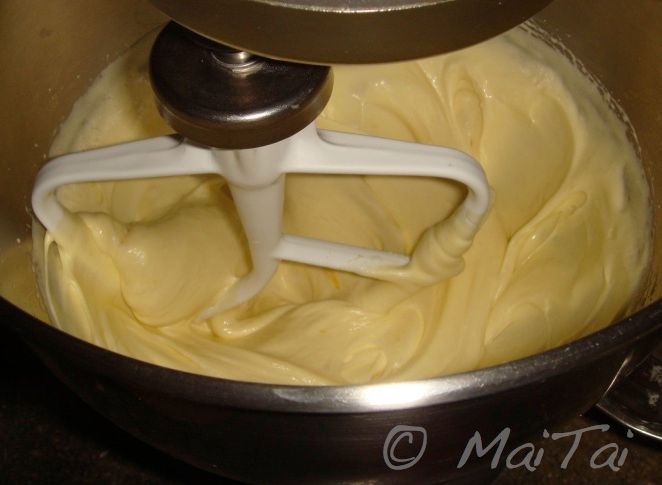 Then fold in the flower and stir until just combined. Add the liquid butter (together with the vanilla extract or honey, if you are using it) and mix gently until just combined.
Pour the mix into a bowl, cover with clingfilm and leave in the fridge for a minimum of 30 min.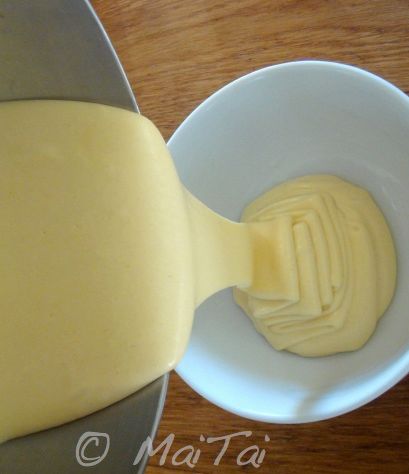 Grease a Madeleine pan and spoon 1 heaped teaspoon of the mix into each mould.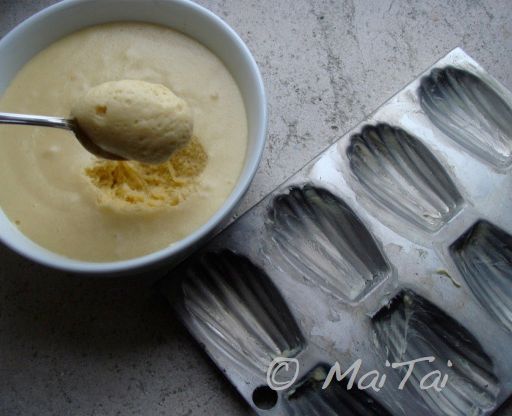 No need to flatten the batter, it will spread out evenly once placed into the hot oven
Bake in preheated oven (180C˚/ 350˚
FH
) for about 11-13 minutes..
or until the edges are golden brown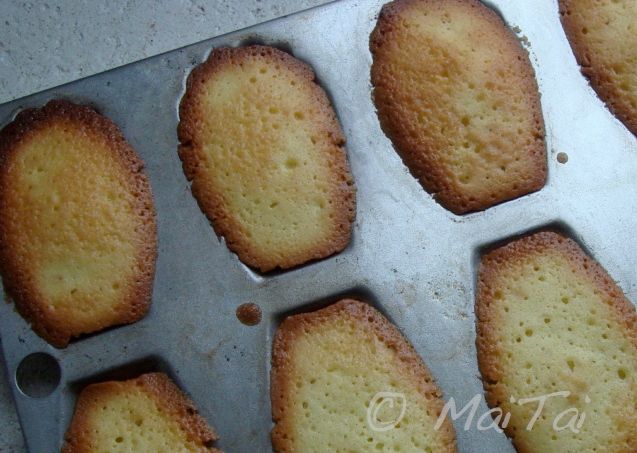 what a divine looking thing!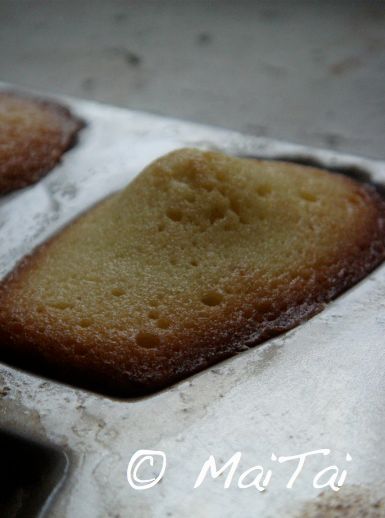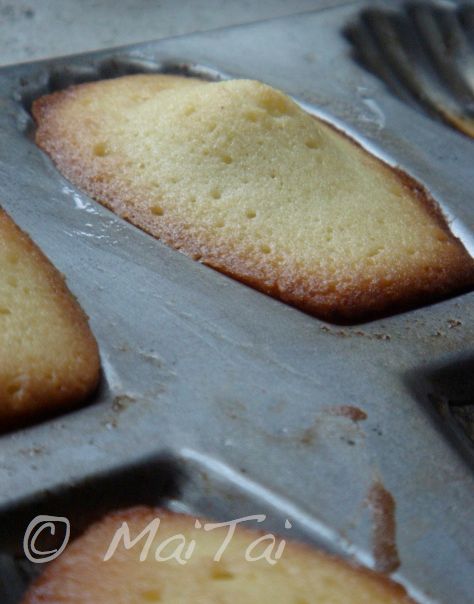 dust with icing sugar and enjoy!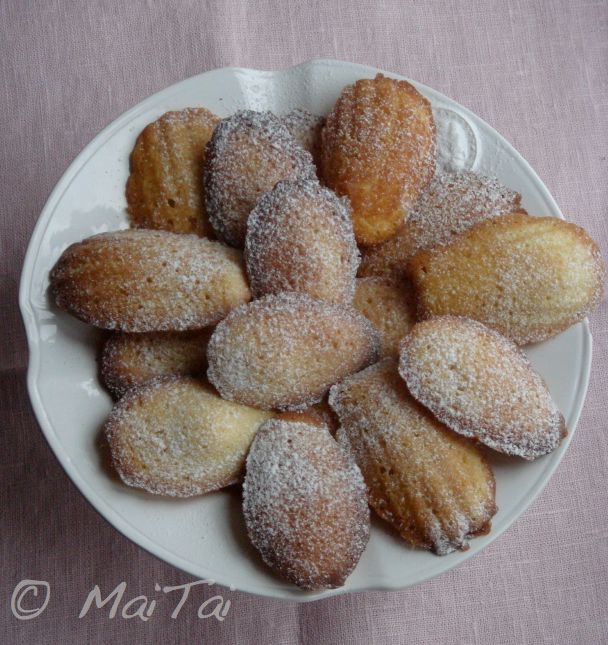 Marcel Proust describing his first taste of a Madeleine:
..
She sent out for one of those short, plump little cakes called petites

madeleines

, which look as though they had been moulded in the fluted scallop of a pilgrim's shell. And soon, mechanically, weary after a dull day with the prospect of a depressing morrow, I raised to my lips a spoonful of the tea in which I had soaked a morsel of the cake. No sooner had the warm liquid, and the crumbs with it, touched my palate than a shudder ran through my whole body, and I stopped, intent upon the extraordinary changes that were taking place…at once the vicissitudes of life had become indifferent to me, its disasters innocuous, its brevity illusory…
(
À la recherche des temps perdu ~ Remembrance of Things Past Vol. 1, engl. translation by C.K. Scott Moncrieff)