The railway strikes came eventually to an end, and all trains are running smoothly on schedule again. So finally, I was finally able to make the long awaited for trip to FSH, and picked up Ms Bolide yesterday!
Inspired by Jerrine's suggestion to snap a pic of her at the Train Bleu, and emilyatheart's request for a reveal, here a reveal at the
Train Bleu
!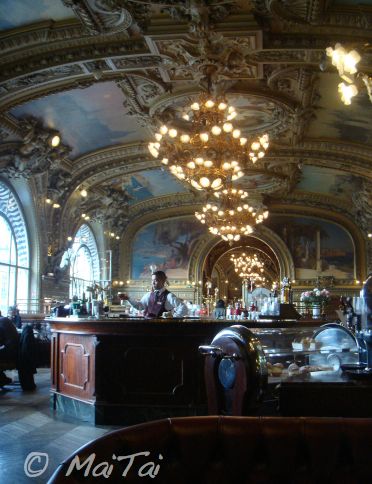 the box waiting to be opened..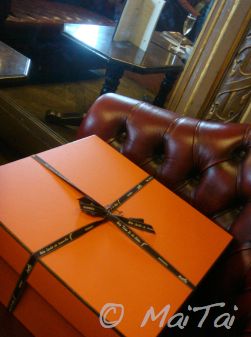 a first peek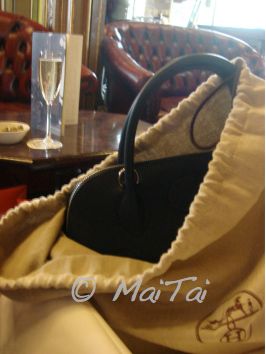 Welcome to 'chez MaiTai', dear Ms Bolide!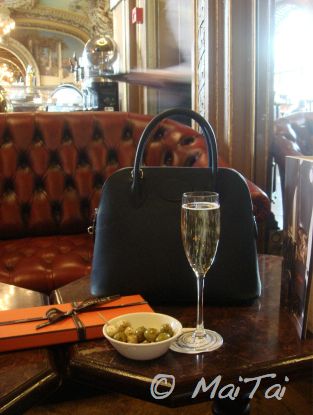 I don't think I ever enjoyed waiting for a train as much as I did yesterday, I only wished we could have all celebrated together!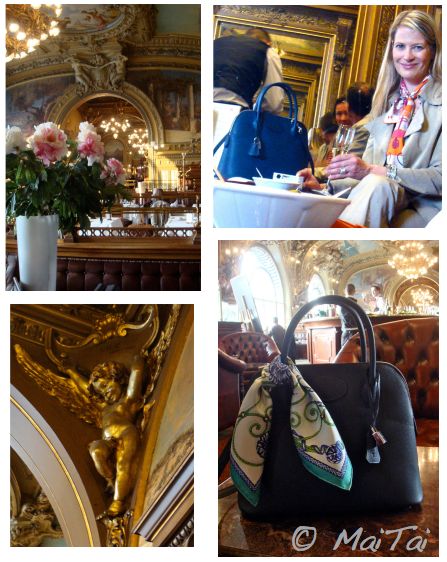 At the end of a wonderful day, having met old friends and new, I went back to FSH, where Ms Bolide has been stamped with my initials in the meantime. I chose to have them on the clochette, prefering a 'secret' place, and while they are hardly noticeable,they make this beautiful bag so much more special to me. At a final visit of the scarf counter before leaving FSH, I couldn't resist choosing a scarf to go with her. I picked the Jouvence Gavroche in indigo/bleu ciel/vert.. it is so pretty with the Bleu de Prusse! (Bleu de Prusse?!? Apparently she is and has always been a 'BdP'!)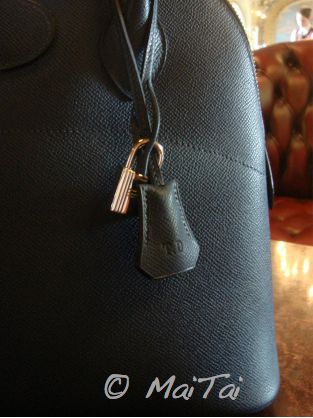 When I came back home, it was past midnight.. I was happy and tired, and of course should have gone to bed straight away. Instead, I began to try out my scarves with her, and it was such fun. It was way past 2:00 am when I finally went to sleep..what a wonderful and happy day it was!