A few days ago, we went en famille to a country fair, showing DS some of France's finest varieties of farm animals.
The highlight of the show was a 'concours chant du coq' (rooster crowing competition). Of course we missed the early morning round, but every rooster's result was pinned to their cage.
The winner of the show is this imposing looking bird, with an impressive 58 score of early morning 'chanting', followed by 23 bonus chants. As beautiful as he is, I would not want to live anywhere near him...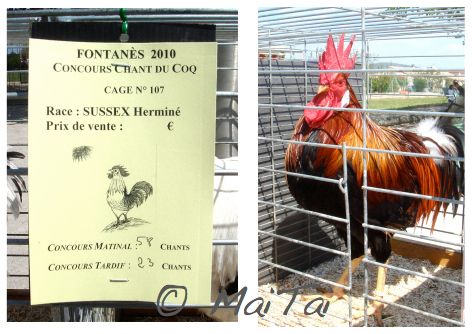 this, slightly less spectacular bird, was my personal favorite, he had a total 'singing' score of zero. Definitely my type of rooster!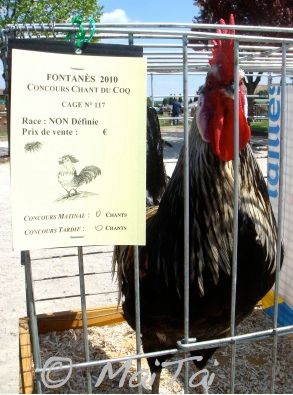 Other than that, there was a beauty competition, which Ms Fluff won single handedly, and various showcases of award winning geese, rabbits and ducks.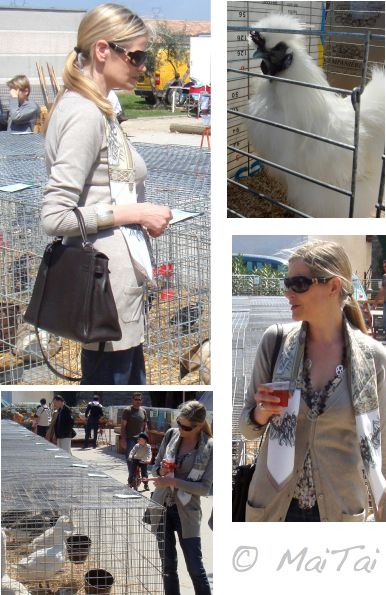 I spiced up jeans and a cardie with '
Aux Pays des Epices
' in a basic bias fold, Lena necklace and 32 Kelly in Ebene.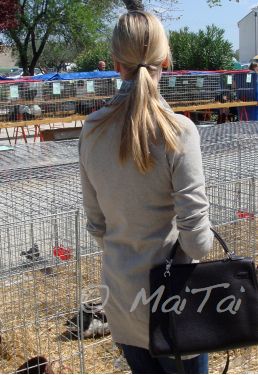 Have a great weekend everyone!
xx