This year, an array of macaroons, chocolate eggs and rabbits made a happy and colorful contribution to our
Easter
breakfast table..
completed by home made cinnamon rolls, after a recipe of my
finish
grandmother
A couple of weeks ago, the postman delivered a most wonderful surprise, a box of beautifully handcrafted
Easter
eggs, sent to me by a very special and dear friend. She is amazingly talented and creative, and I am so honored to be the recipient of these beauties!
I've cut some olive branches, and placed them into a large vase on my kitchen counter, then suspending the precious eggs from them. A simple arrangement, bringing much joy and happiness!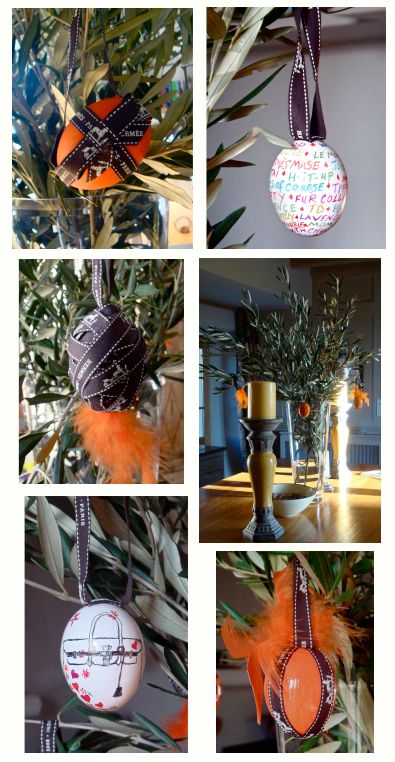 Happy Easter, everyone!!
MaiTai xx