Chez nous, Christmas morning started on a happy note, with an excited DS dragging his stocking into his parent's bedroom.. his sweet anticipation of all good things to come was infectious.

Having not had much time this year to prepare for Noël, I was very glad to have made our Christmas pudding back in November (recipe to be shared when making it next year). DH did a great job choosing a beautiful tree while I was away, and I was happy to have found a place to stock up on tree candles, as they can be difficult to get here.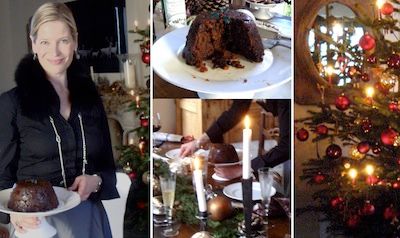 Accessorised a black shirt and a long taffeta skirt very simply with a new black
MT fox fur collar
, held in place by a Farandole necklace.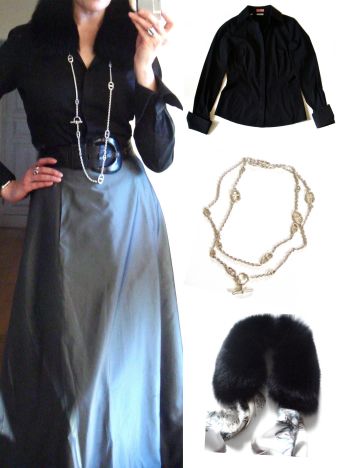 I hope everyone enjoyed a blessed and merry Christmas and holidays!