Bolduc
in french means 'gift ribbon' and the one H uses to tie up the orange boxes is dark chocolate colored and has raised off-white stitching and logo.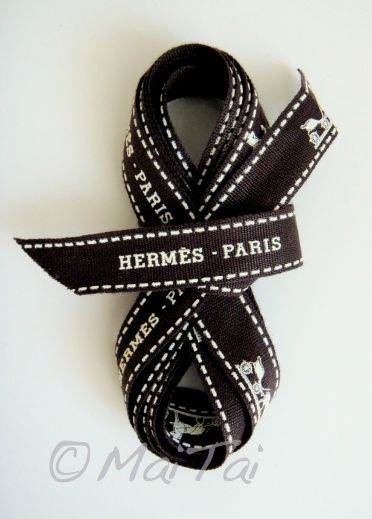 Inspired by this ribbon, the the
Bolduc
au
Carré
(Ribbon in a square) 90
Carré
was introduced in 2007.
Designed
by Cathy
Latham
, it shows multicolored strands of
Bolduc
woven into each other. It has since been reissued in many sizes and materials, on of them being the
Twilly
below.
Bolduc

au

Carré

Twilly by Cathy

Latham