Today's profile is the
Damier
Cashmere shawl, my favorite GM. The
Damier
was introduced in the AW2008 collection, the Year of India.
Although
the cashmere/silk mix is identical to the regular
GMs
, the
Damier
is lightweight and has a very fine weave, it is almost see through. At the beginning I was anxious that it might be more fragile than the regular
GMs
, but it has proved to be an absolute star, no pulls, snags or piling. I was hoping that this type of shawl would have been offered again as part of the AW2009 collection, but sadly it has not. It makes me cherish the one I have got even more. It will also always remind me of a fun and wonderful afternoon, spend in fabulous company (they turned out to be ace enablers too)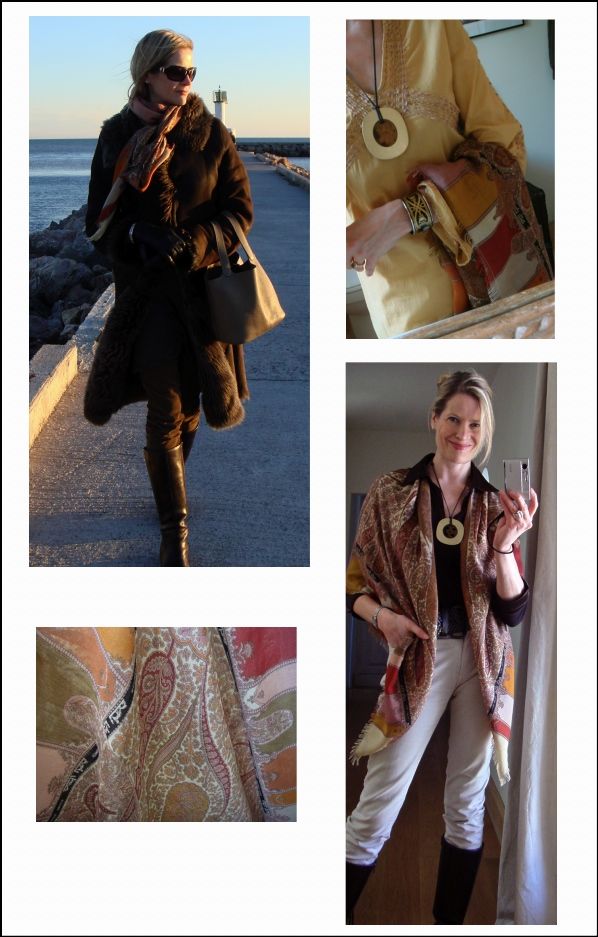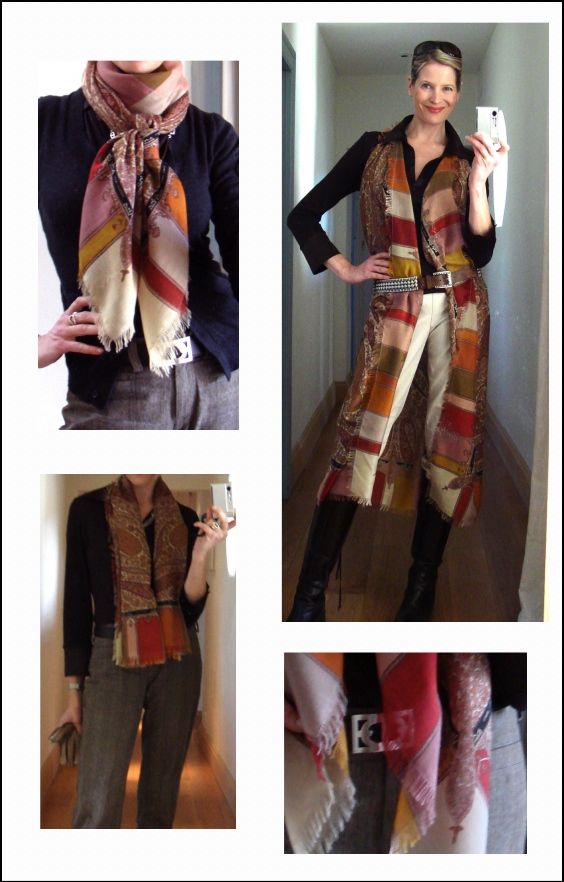 Apart from the wonderful texture, I love the soft pastel colors of the paisley pattern and the contrast of the stronger colors that form the border, they remind me of spice markets in India. The Hermes gift ribbon (bolduc) divides the border from the pain part of the shawl, providing a perfect frame and wonderful structure.
Cashmere GM (Grand Model) 140 x 140cm
65% cashmere, 35%silk
AW2008 collection