It hardly ever snows in the South of France, and when it does, it usually melts away within a few hours. All the more surprising to wake up to a winter wonderland! Every shape looks as if it has been decorated with icing sugar..
it is so very pretty, and hopefully the lavender will survive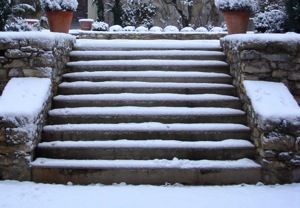 Keeping warm with my
La

Danse

du

Cheval

Marwari
cashmere GM
Trying to navigate the slippery ground on my way to the mail box,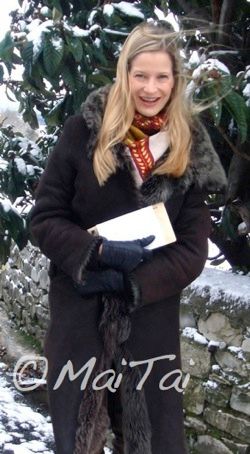 which is at the church square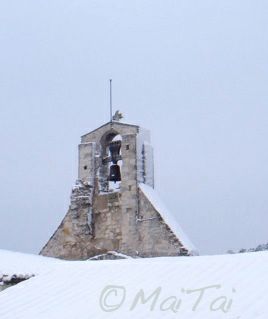 Have a great Sunday everyone!