Stepping out of
FSH
, back onto the 'Rue
Boissy
d'Anglas
' and continuing my stroll through the 8
th
arrondisment
.. heading towards one of my favorite shirt shops, which is just a stone throw away.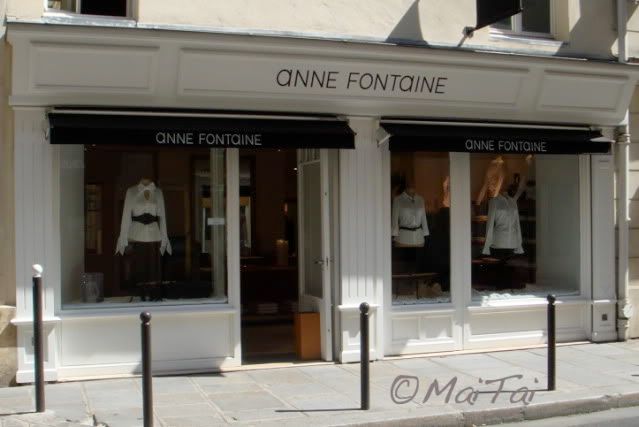 I bought a simple white shirt and left the shop via it's back entrance, entering the 'Village
Royal
'. It's a charming passage, connecting the rue
Boissy
d'Anglas
with the Rue
Royale
and has a lovely courtyard feel... a true haven in the midst of the bustling streets it is
surrounded
by.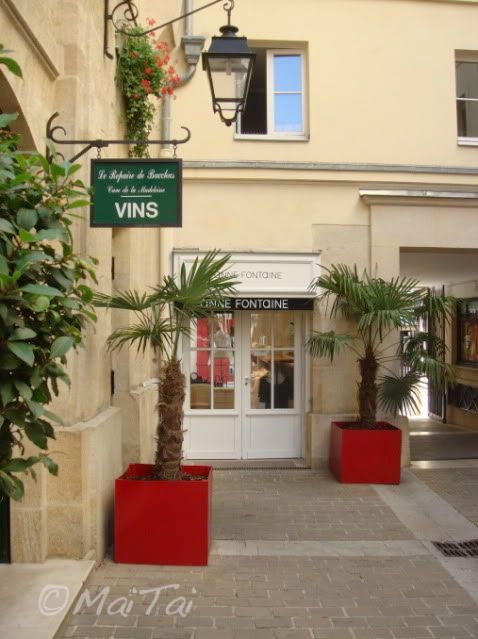 the boutiques too have a cosy atmosphere
and there is a lovely little restaurant called 'Le Village' (Village Royal, 25 Rue Royale, 75008 Paris, Tel +33 1 40 17 02 19), a perfect place to have lunch or drinks after a visit at
FSH
.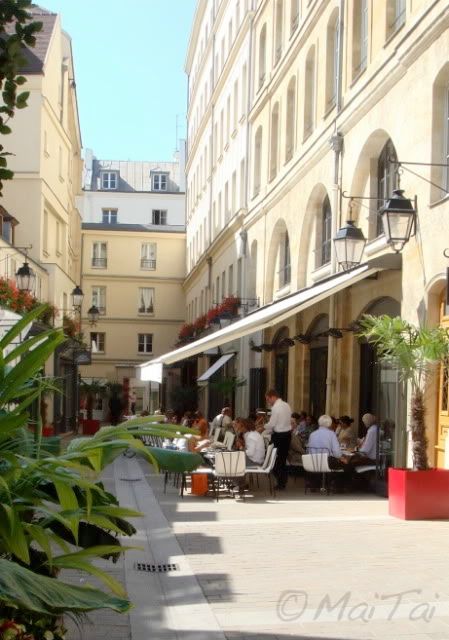 When my starter arrived..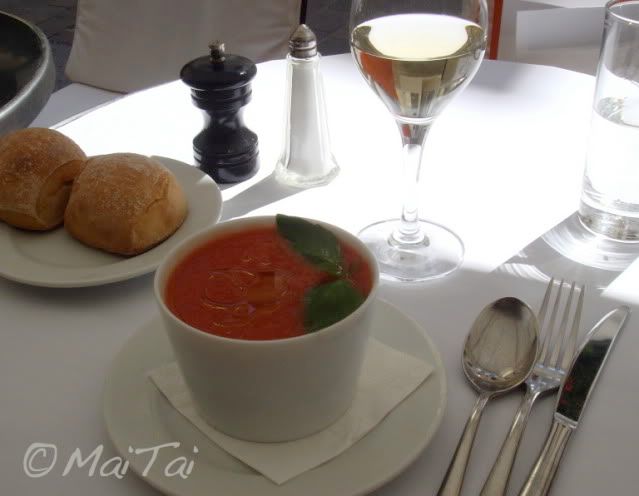 ..I could not help noticing the perfect color match to my shopping bags ;-)