We finally brought our Christmas tree home, but it has to wait outside until the night of the 23rd of December. All the more reason to decorate the rest of the house. For this year, I chose a simple nature theme for the mantelpiece, pine cones I gathered throughout the year, wooden fruit and twigs, sprayed with gold and snow spray and some candles.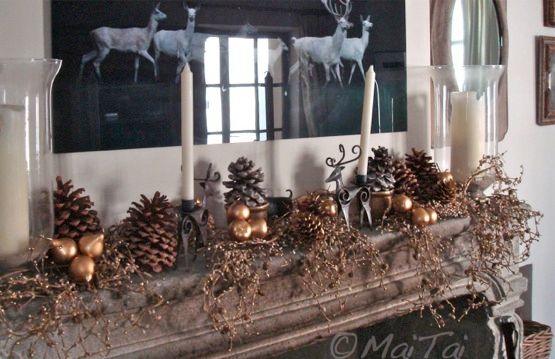 mistletoe for good luck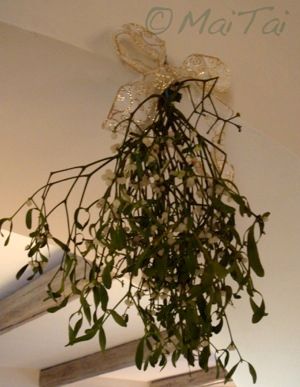 My so far favorite outfit for the festive season is this grey shift dress, glam-ed up with a
grey fox fur collar
and
clic
clac
enamel. The beautiful earrings and amazing extra long strand of pearls are cherished gifts from dear friends.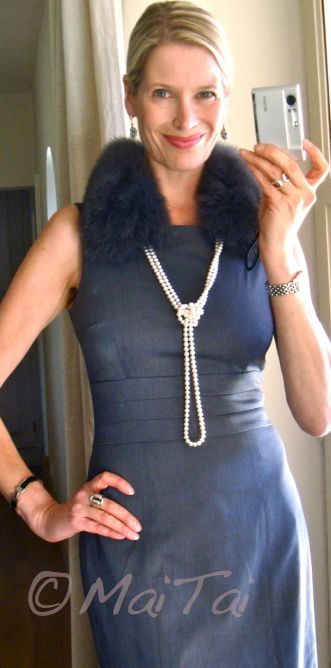 I have not got round to wrap presents yet, there is still so much to do. Here are last years, I wish I would be that far ahead now!