After days and days of gloomy weather, I could not have picked a better day to go to the hairdresser and run errands.
Now, this is how I love my hair! Blow dried to perfection by Laurence, only that it never stays like that for long, my hair is determined to be straight.. usually I don't even make it home in time to take a pic, so I snapped one right at the coiffeur..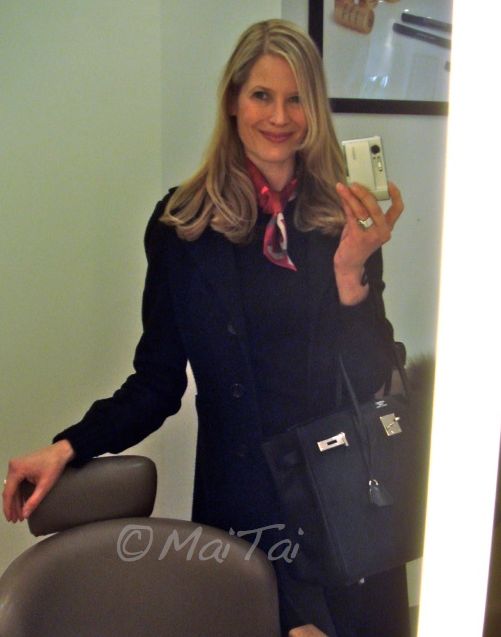 Wearing my
Capitales
Twilly
in a tie knot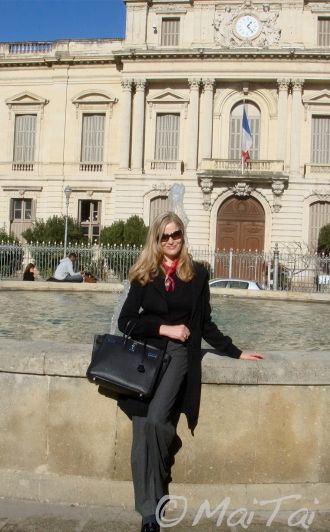 With the fabulous blue sky and warm sunshine it felt as if spring is just around the corner..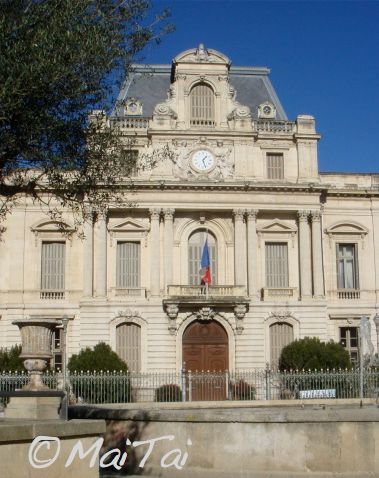 and looking at this little square it could even be summer..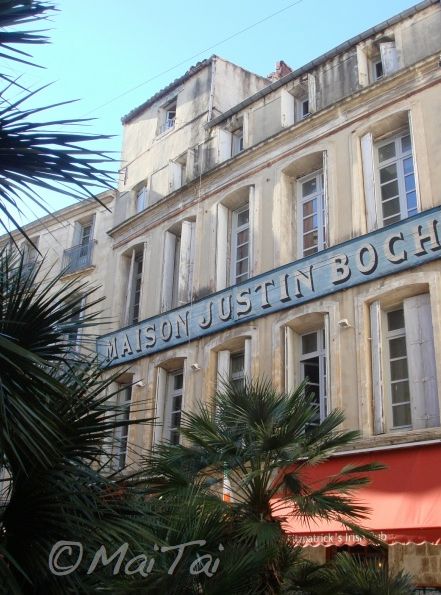 H's window display was just in the same spring like mood..there was the new Constance wallet in the SS2010 color 'pink' and a 'Le 24' coin purse (behind the watch) in the new '
Bouganvillia
'. I've been looking forward to seeing the wallet, but decided against it, as it does not fold open, which means the bills need folding in order to fit. The coin purse however is amazing, it holds tons of change. Mine is black (I know, I know) and I love it.