Todays
profile is one of my favorite scarves, issued in 2009, the 'Year of Travel'. It pays
homage
to Alexandra David-Neel (1868-1969), a french/
belgian
explorer, spiritualist and writer, who was a true 'femme aux semelles de vent' (a woman with wind for her soles).
Designed by Aline

Honoré

, orig. issue AW2009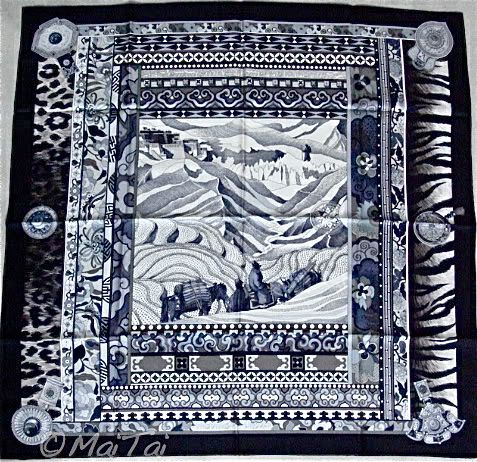 I call it my chameleon scarf, as it always seem to pick up on the color I am wearing. I love the rich and amazing corner details, each one different from one another.. this scarf ties like a dream!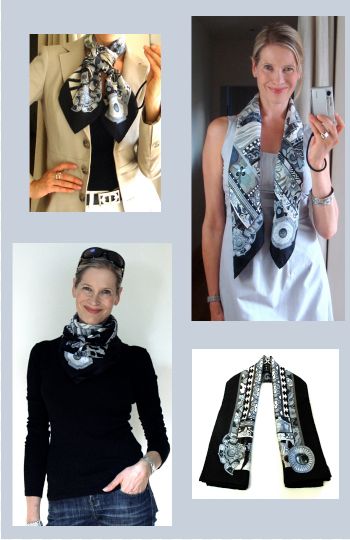 The center scene depicts Alexandra David-Neel and her
companion
, Lama
Yongden
, heading towards Lhasa, the forbidden capital of Tibet. She reached Lhasa in 1924, and this amazing feat made her famous throughout the world. To read more about this remarkable woman, please click
here.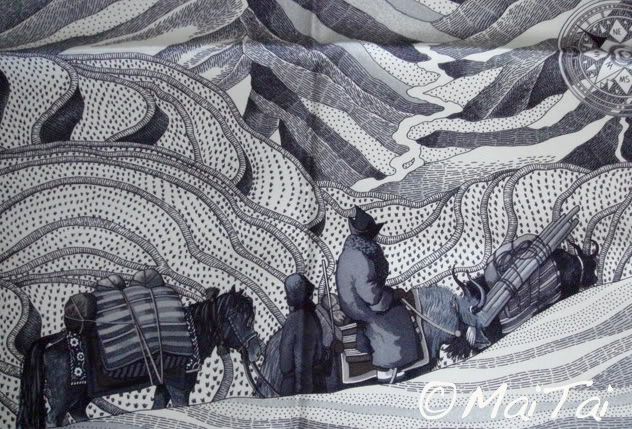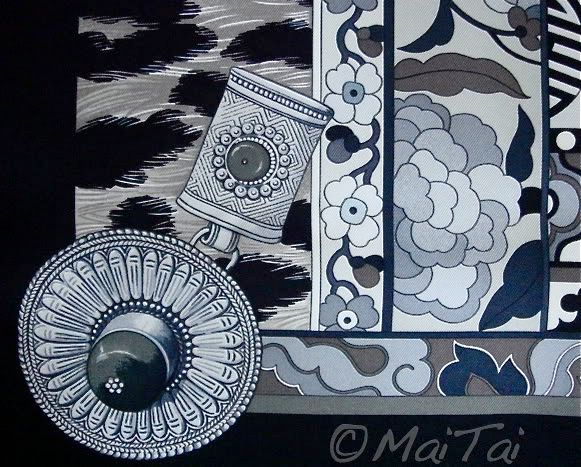 The title of the scarf, please click on the image to enlarge
Another gorgeous corner
The artist's signature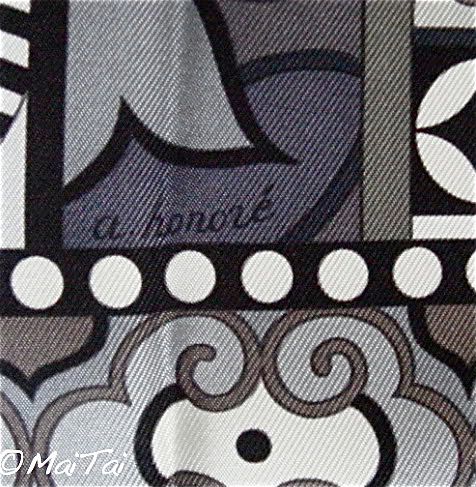 Copyright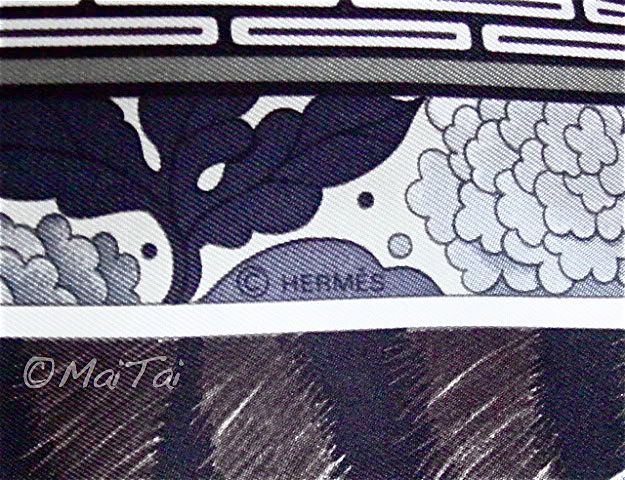 in a double knot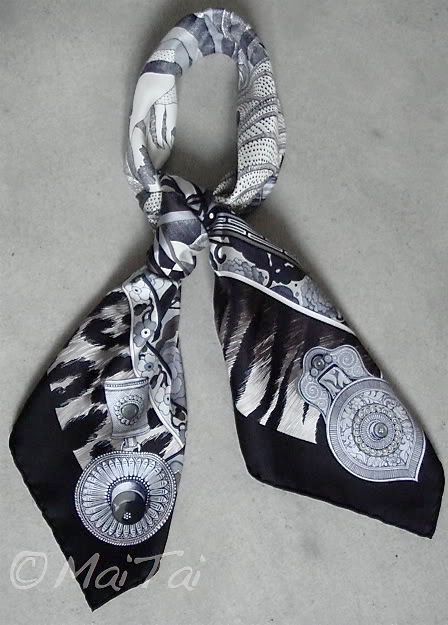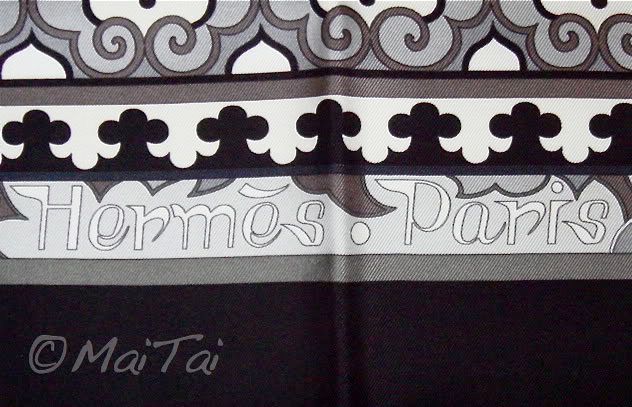 About the design, from the
Hermès
scarf booklet:
Like the rugs and clothing of these regions [Central Asia and the Far East], the
carré
is bordered with fur bands, here printed on the silk, and embroidered braids, mixing ethnic, geometric or floral patterns, interspersed with pieces of gold-work, charms, and earrings of silver, coral and turquoise.

other CWs of this scarf include
[all pics from hermes.com]:
02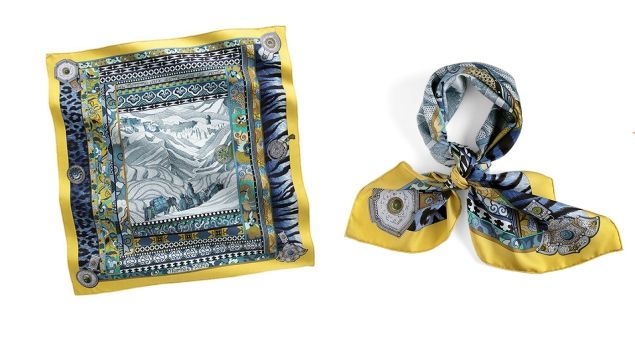 06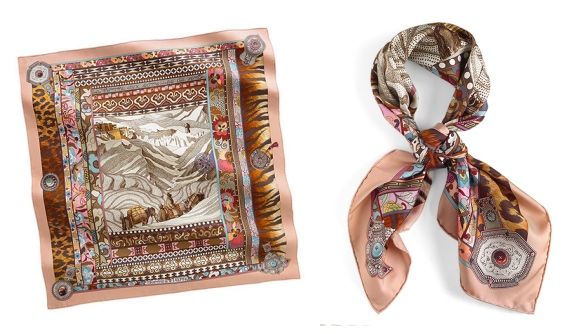 07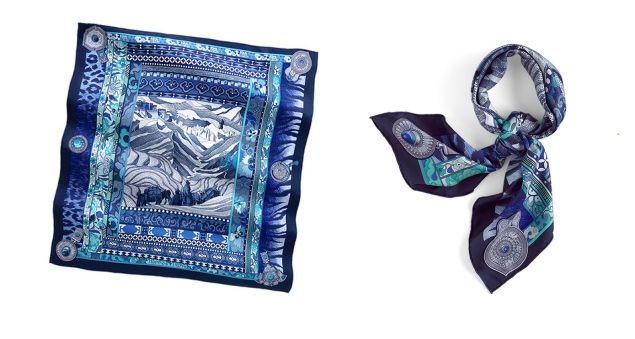 09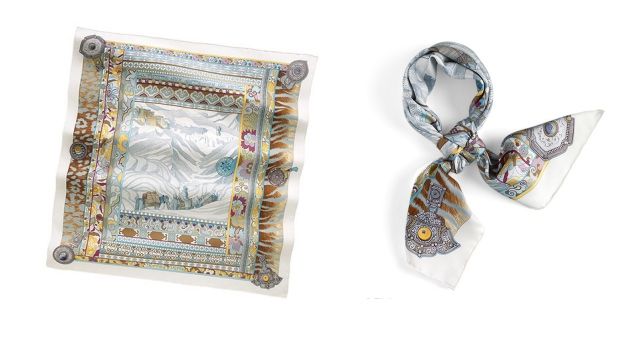 03 left, 01 & 04 right [from the AW2009 Scarf Booklet]