Hi everyone! It's great to be back and many thanks to all of you who left good wishes, reading them was such a nice welcome back :-)
DS
and I had a wonderful time away, and it was no coincidence that we arrived in Cologne, Germany for the 'fifth season', which is how the locals refer to their week long carnival. It is an amazing event, the festivities being crowned by the annual Rose Monday parade..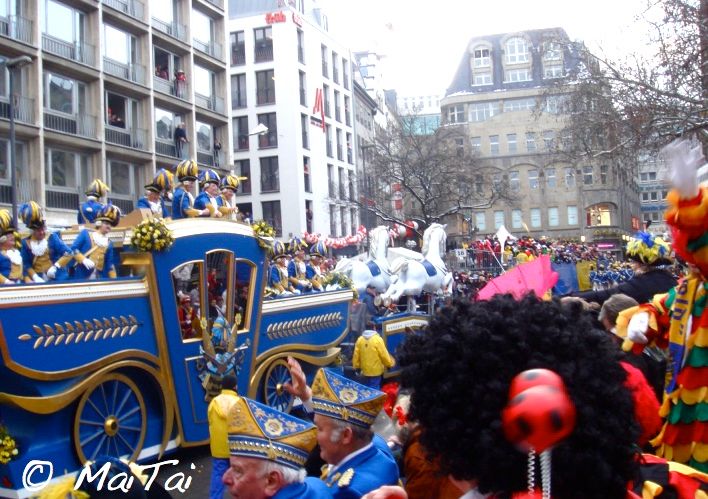 More than 10.000 participants (on horseback, floats or foot) throw '
Strüssje
' and '
Kamellen
' (flowers and sweets) into the crowds,
DS
could not believe that it was actually 'raining' sweets and chocolate bars...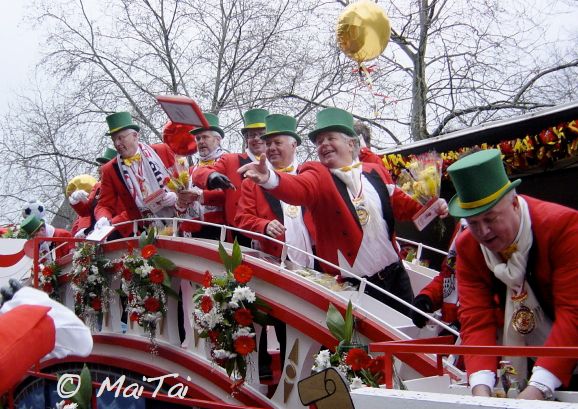 DS's
loot, already greatly reduced by the time the pic was taken ;-)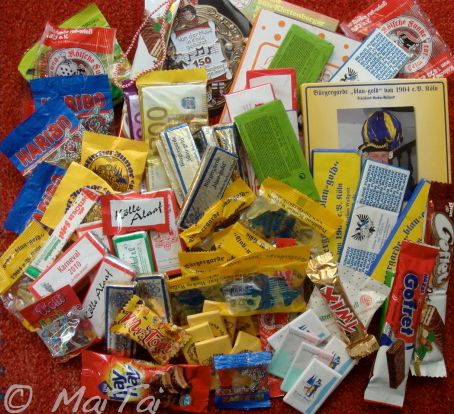 Everyone on the streets is masqueraded, adults and children alike. I've been scarf-ing up my pirate hat with
De Madras à

Zakynthos
Carré as a headscarf, and my
Monsieur

et

Madame
to go with Ms Caramel fur.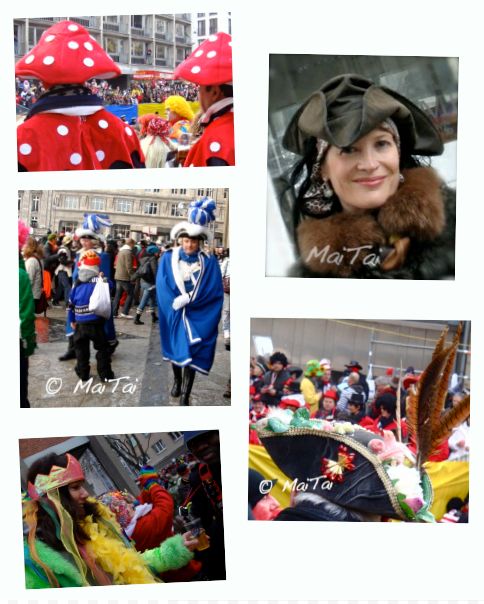 We watched the parade at the foot of Cologne's most famous landmark, the Cologne Cathedral (
the Kölner
Dom, which took 600 years to be completed, starting in 1248)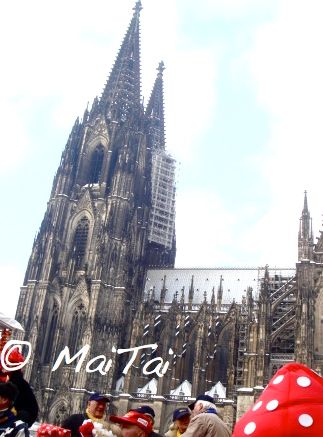 ..and as luck had it, our grand stand was literally around the corner from Cologne's H boutique,
which of course was closed, as the whole town was out to party. With temperatures below freezing, H's window displays gave a glimpse of hope that spring will come around soon..
a 50 Kelly with a canvas strap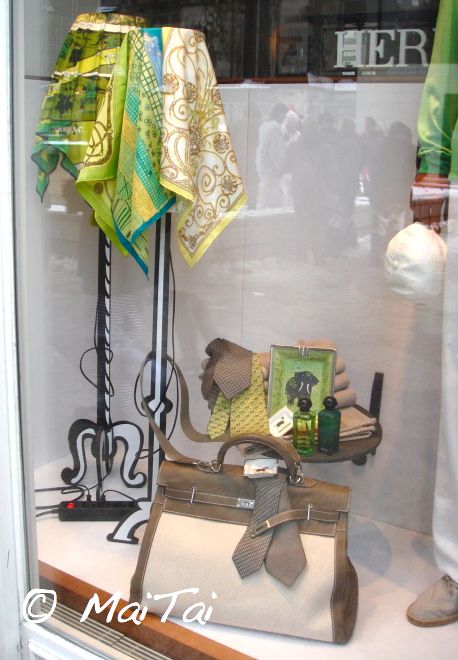 and scarves draped as lamp shades, such a pretty sight!