I've been asked for a secure and slide free method to cover the handle of a bag with a Twilly. It's a cute way to dress up a bag, and also prevents light colored handles from darkening.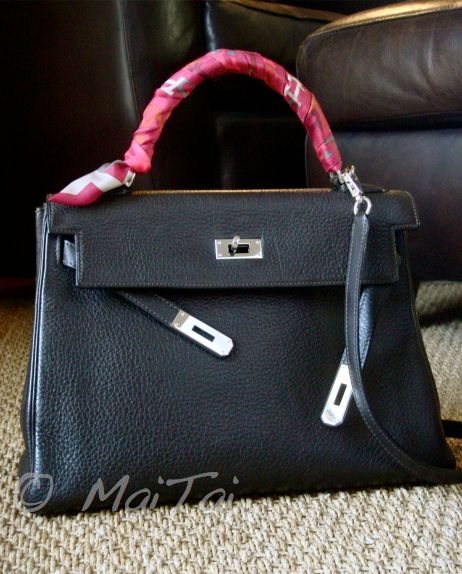 Start by placing one end of the Twilly along the handle of your bag as in the pic below,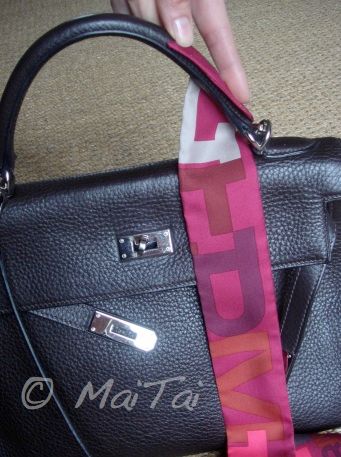 while holding the end firmly in place, start winding your Twilly around the handle..
cover the end by winding over it...
keep going..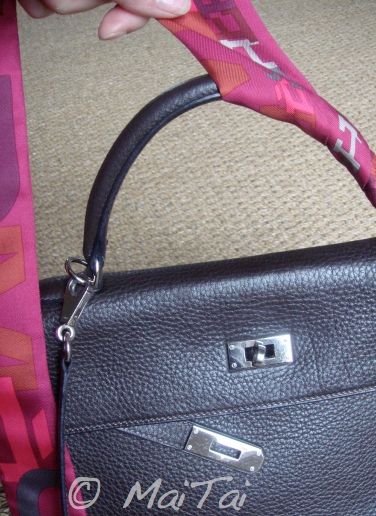 until you have reached the end. Then fold the remaining Twilly into a narrow strip (it gives a neater result)..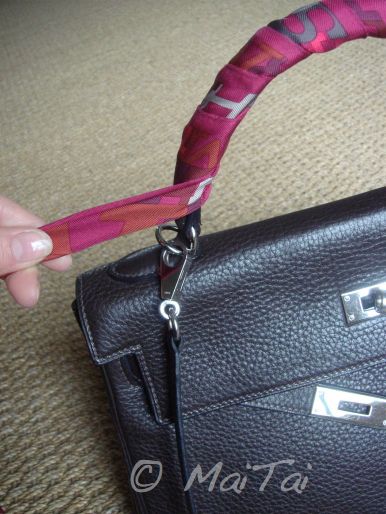 create a loop..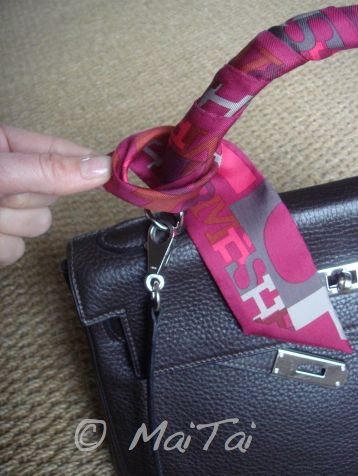 and pull the other end through the loop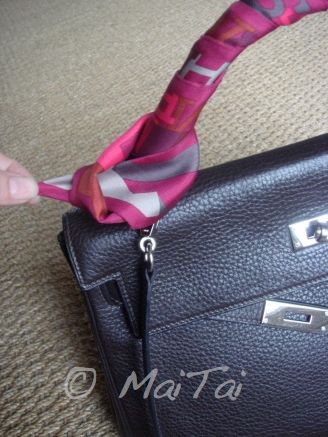 tighten, et voilà!