After an
exceptionally
cold and wet winter, spring has finally arrived! Today's blue sky and mild temperatures put a smile on
everyone's
face, and at midday people headed to
cafés
and restaurants, to enjoy their lunch in the wonderful and warm sunshine.
This little street's advanced state of leaves and blossoms almost gave the impression of summer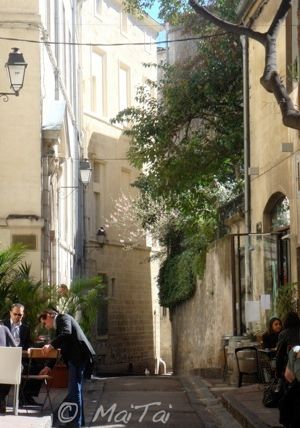 Wearing
La Femme aux

semelles

de

vent
in the
basic bias fold
. It was still chilly this morning, and I set off with a grey fox collar, but as the temperatures reached a glorious 20 degrees, the scarf went '
au
nature'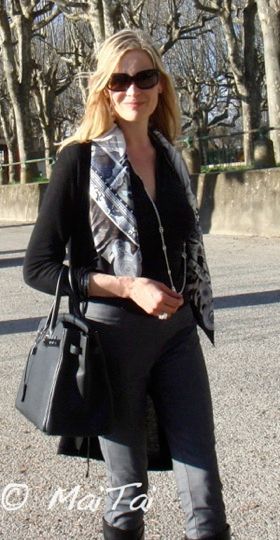 blossoming apricot trees, the promise of summer to come!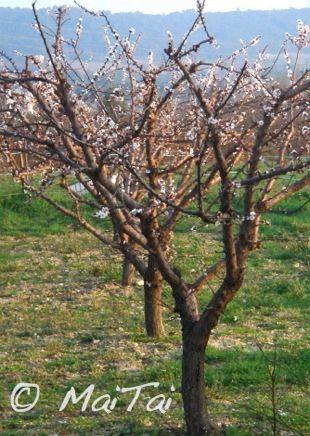 Wishing everyone a wonderful and happy Spring! x