Most high speed trains going from Paris to the South of France depart from the Gare de Lyon. I always try to get there half an hour early, so I have time to stop by the 'Train Bleu', a beautiful and ornate restaurant and bar within the station.
Looking through the arched windows of the first floor..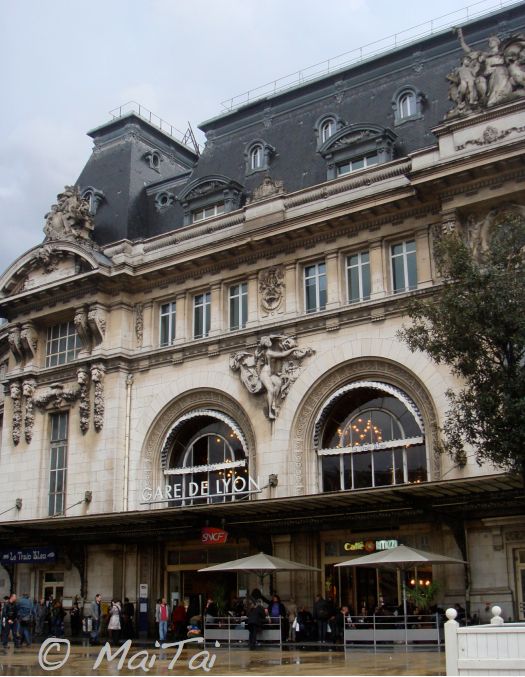 you can see it's magnificent crystal chandeliers, giving a hint of the old fashioned splendor inside..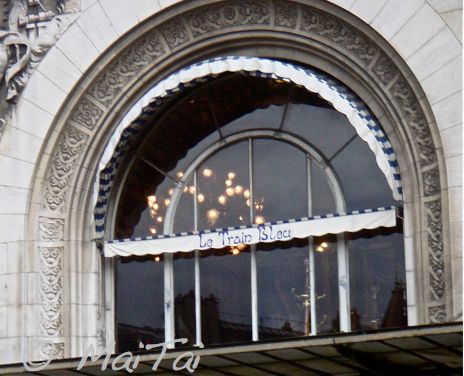 Inside the station, by the platforms, you see a wide, curving staircase, leading to the 'blue train'
Once you go through the revolving mahagony door..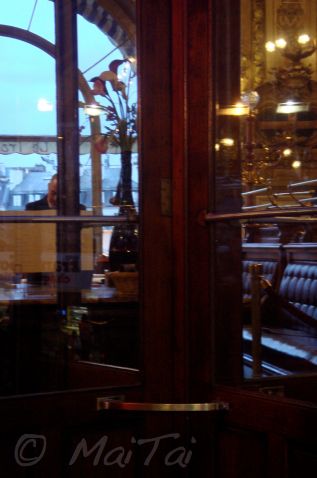 you are transported to the grandeur of an era gone by. The restaurant opened in 1901, it's large room has gilded arches and ceilings, wooden panelling, brass fittings, parquet floors, leather banquets and 41 vast paintings, covering the walls and ceiling. I just love the opulence and elegance of this epoque.
View from the bar, the restaurant is located further back in the room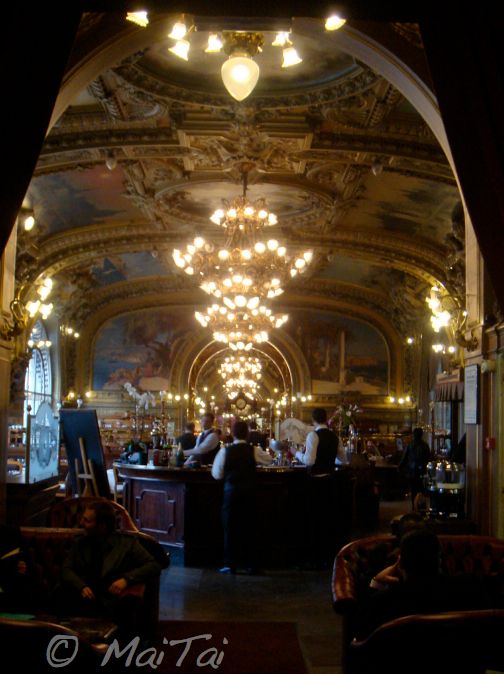 toasting Paris good-bye with a glass of champagne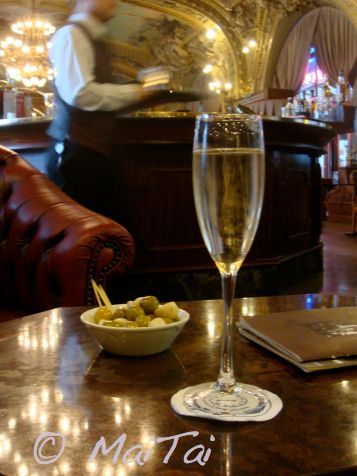 my 'photographer' had an unsteady hand ;-) Still wearing LFDSDV, Farandole necklace and Jumping boots, minus the Bolide(s) that is, lol.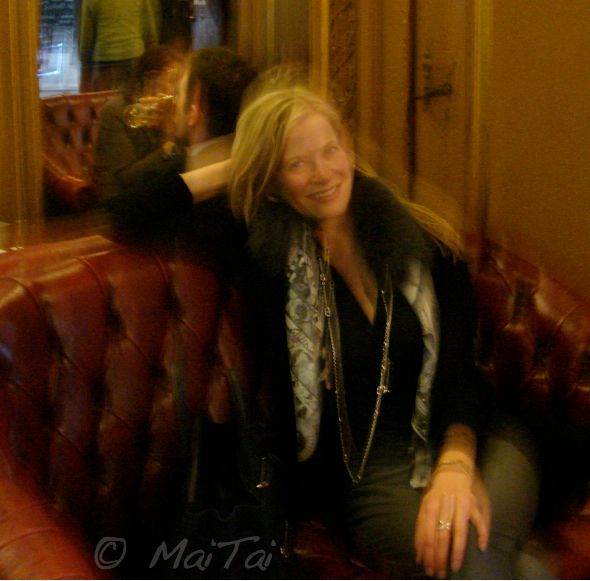 From where I sat, I could easily keep an eye on the station clock on the platform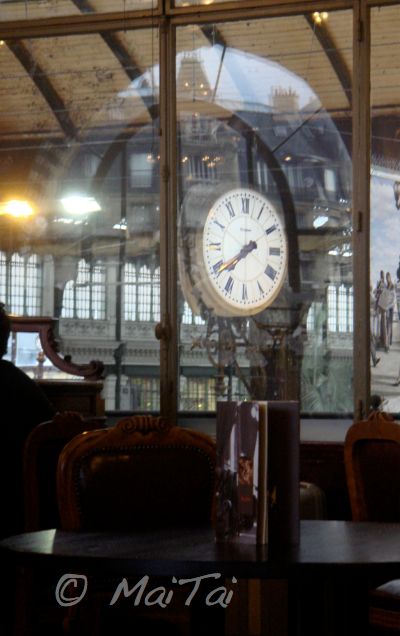 Stepping outside and seeing my train waiting, I could not imagine a more romantic way to leave the city of lights.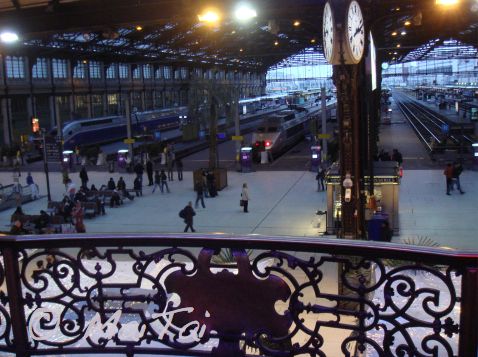 Le Train Bleu, First Floor Gare de Lyon, Place Louis Armand, 75012 Paris
Te: +33 (0) 1 44 75 76 76
http://www.le-train-bleu.com/



Wishing everyone a wonderful Easter weekend!