Today introducing a new series, 'the capsule wardrobe'. In the upcoming episodes, I will put outfits together from the clothes featured in the collage below, and much like a kaleidoscope, come up with different combinations, accessorized in different ways.
I chose those twenty two capsule pieces, because they are my current most trusted and loved wardrobe staples, clothes that I enjoy putting on and which have never let me down. They are a mix of high end and low, and have one defining element in common, their colors, fabrics and shapes work with my frame and skintone, which is why I feel comfortable and happy wearing them.
These staples can be mixed and matched in endless combinations, and because of their simplicity, they are a perfect canvas for accessories. Adding a scarf, necklace, bracelet and/or bag is my favorite part of getting dressed. I feel these touches bring my clothes to life in a very personal way, as they are a reflection of my mood and my surroundings.
This new series will be strewn in admist the H it Up , Joie de Vivre and other posts. It should be fun, and I hope you will enjoy!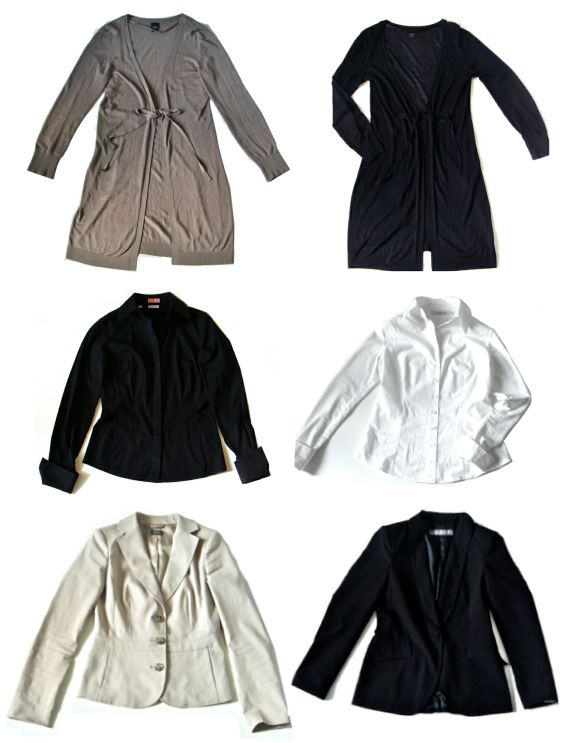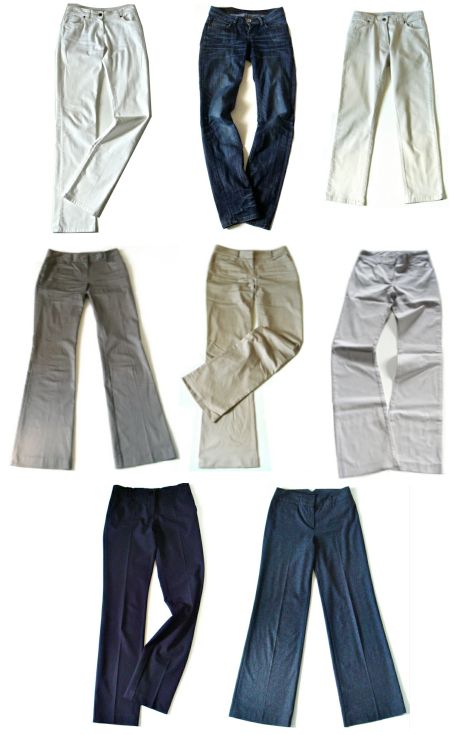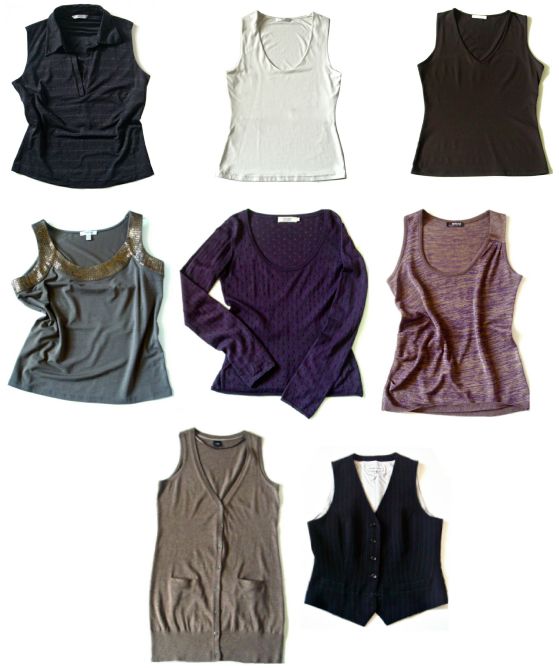 First row ~ Cardies

khaki and black
Second row ~ Shirts
black and white
Third row ~ Jackets
beige and black
Fourth row ~ Jeans
blue, white and 3/4 length beige
Fifth row ~ Cotton trousers
khaki
, beige and light grey

Sixth row ~ Trousers
black viscose/acetat and grey wool
Seventh row ~ Vests
sleeveless black with collar, cream and chocolate tank tops
Eigth row ~ Splashes of color
khaki sequined top, purple sweater and beige/purple tank
Ninth row ~ Waistcoats/Vests
taupe knitted and black pinstripe