On my recent trip to Bavaria, a small group of our wedding party went to nearby Innsbruck (Austria) for an afternoon trip. It was labour day though, and everything was shut, so we decided to visit the Swarovski headquarters instead.
The setting of the factory admist hills and mountains could not have been prettier, and we were intruigued by the giant's head, build on top of a 'Tellytubbie land' like hillside, guarding it with his enormous crystal eyes.
It turned out that it was the entrance to the Swarovski 'Crystal Worlds', a subterranean, magical world...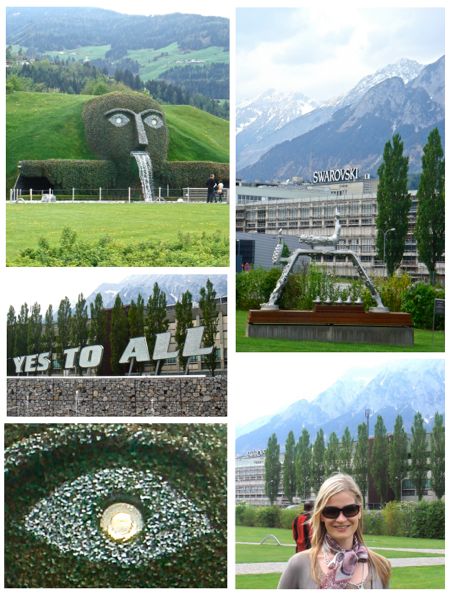 .. featuring crystaline art works by Salvador Dali, Keith Haring and Andy Warhol, installations by André Heller, sculputures by Alexander McQueen and Niki de Saint Phalle, sound worlds by Brian Eno and the largest cut crystal (300,000 karats) in the world. My favorite expo was the crystal dome, where you walk into a dome shaped room, made of 595 elements, and watch in wonder as they transform into every changing worlds, making you feel as if floating in space.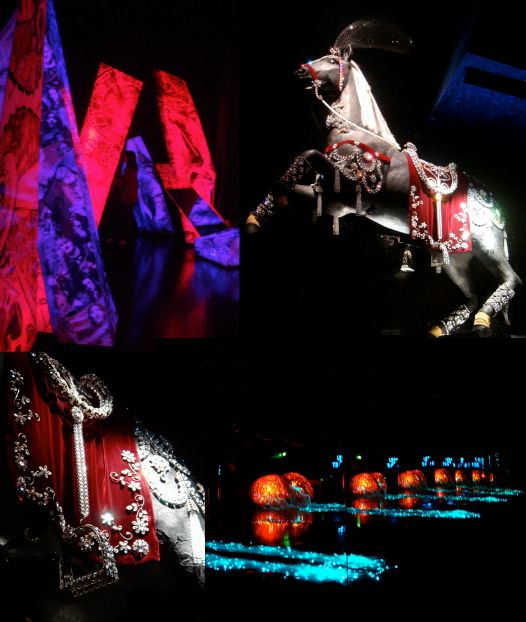 And of course there were amazing displays of fabulous Swarovski creations, sparkling in every corner. The settee below inviting visitors to relax in the retail space (their largest worldwide) was incredible smooth to the touch, even though the surface was made up completely by crystals.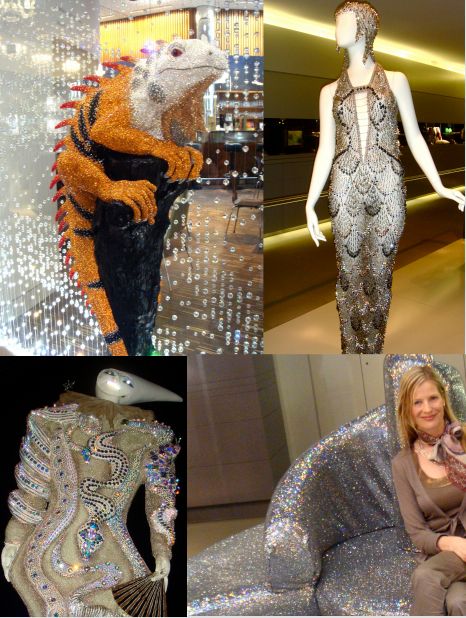 The Crystal World is open all year round, except for the 1st of January and the 2nd and 3rd week of November.
6112 Wattens/Tirol
Austria
Tel: +43 5224 51080
www.swarovki.com/crystal worlds
And as by request from my dear readers, here is what I've been wearing at the wedding. Silk dress in pale aquamarine/cream, cream lace jacket embroidered with pearls and beads, shells and sequins, embroidered linen shoes and pearl earrings.