Last week at FSH, a beautiful, new window display greeted every lover of neutrals. The scarves fluttering from the rooftop were still the 'Mosaïque au 24' (I am amazed how long they lasted, the first time I saw them was end of April), and the panels which hide the construction site were unchanged too. The beautiful window arrangement in creams, whites and browns were making more than up for it though! The 'Kelly in Perles' framed by creme starfish shapes made a fabulous centrepiece, while the bi-material Plume, Kelly (a 50cm) and JPGII, and the all white Birkin and Constances looked so summery, cool and fresh.
It was only back home, when I realised how much FSH's colour scheme influenced the choice of macaroons I brought back for DH and DS!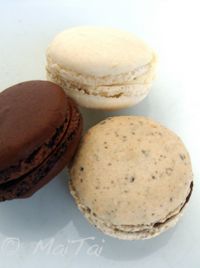 But not leaving FSH yet, as something made me stop in my tracks when walking past the shelves in the bag department.. Of course, I should have walked straight past, but instead, felt an irresistible urge to try on the beautiful 37 Bolide in Gris Tourterelle Clemence I saw. Needless to say, that I fell in love with her straightaway, and now you all know what I dream about at night, lol!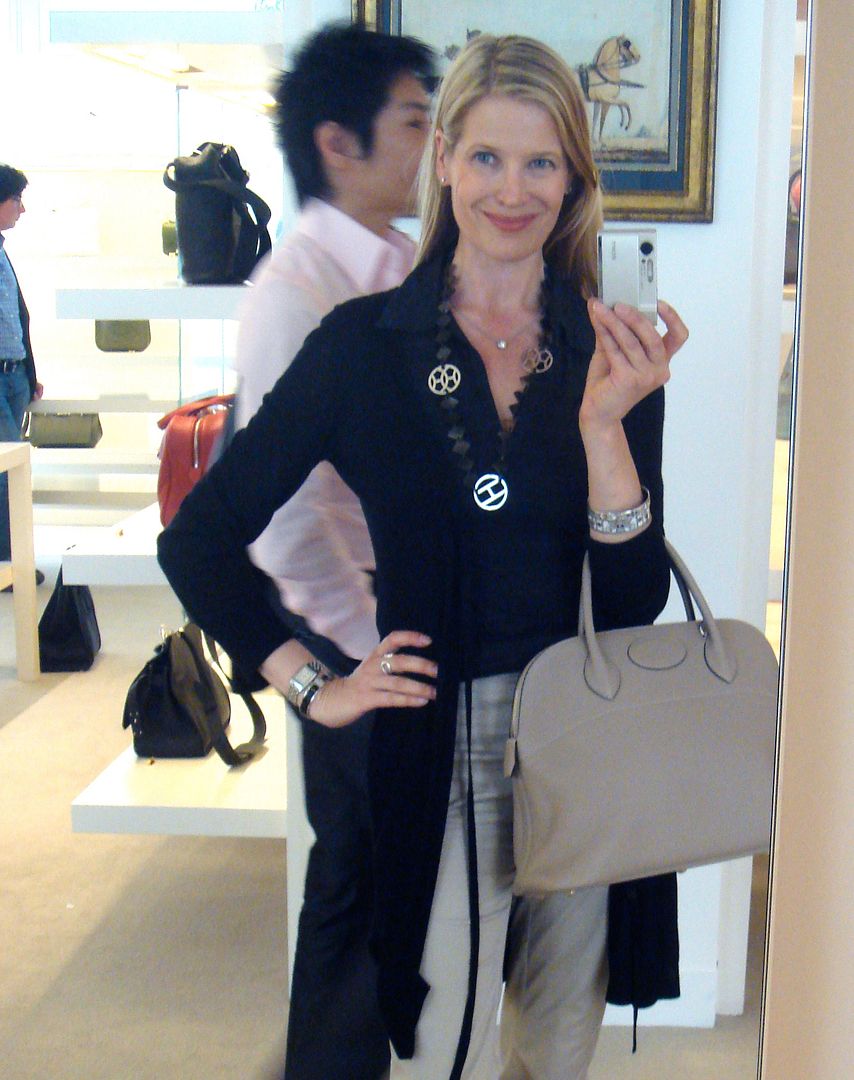 The sad part of this FSH update is, that there are no more LFASDV in the black CW.
PS. Who can spot the capsule wardrobe pieces ;-)