This was meant to be a recipe post, to share one of my favorite summer deserts, a Meringue topped with cream and summer berries, called Pavlova.
Whereas I have snaps of the making of the meringue, I never managed to take a pic of the finished product. It needs to be assembled right before bringing it to the table, and by the time we have desert, it is always dark outside, so no pics. I will try and make it as a lunch desert one day soon, and post a 'beauty shot' along with the full recipe then.
In the meantime, here some pics of last night, gathering with friends in the kitchen for a chat and a glass of bubbly, while shaping the meringue into a disc.
Photo credit: my friend A. Thank you, dear xx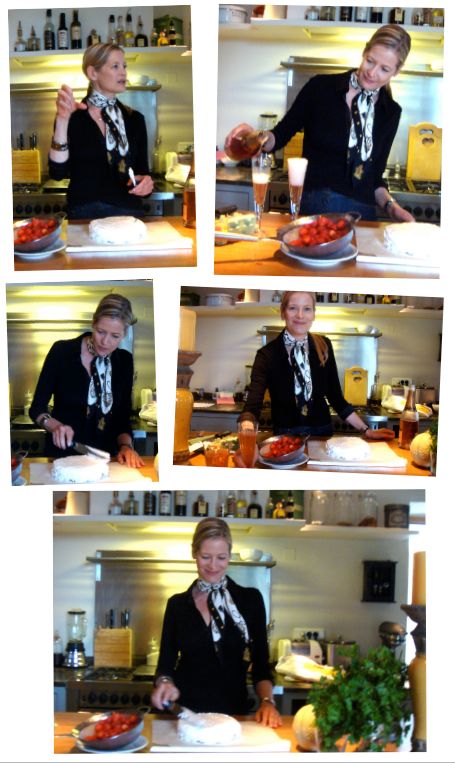 The disc turned out well, and is coming on nicely in the oven
The style 'ingredients'. I've been wearing a different black shirt and pair of jeans from the capsule pieces, but since the clothes in the series are meant to be generic, I thought to include a stylesheet too.

Scarf: Astrologie Pointu