Today's capsule pieces might look similar to you, I have worn this combination some time ago in spring..
click on image to see the full post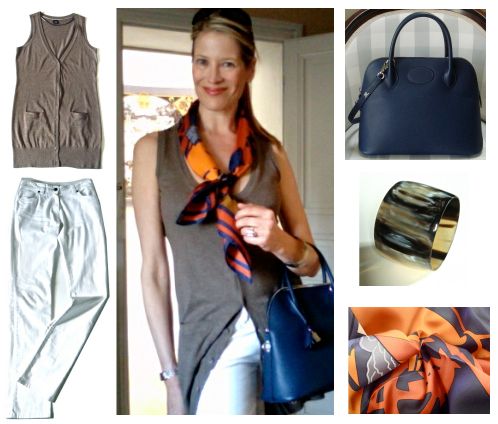 For today's summery look, replacing the strong accents of orange and blue with light and soft shades. As with all capsule pieces, it does not really matter which colour they are, as long as they are neutral enough to make a canvas, or base. What pulls the look together, is the colour match of the tank top and scarf, in this case purple, but of course it would work equally well in many other colours too.
Capsules: taupe knitted vest, beige/purple tank top, white jeans
Shoes: silver Orans
Accessories: 'Belles de Mexique' PM mousseline, Lima ring and MT horn cuff
Scarf ring:
MaiTai Collection
(honey moyenne)
Scarf tying method: to come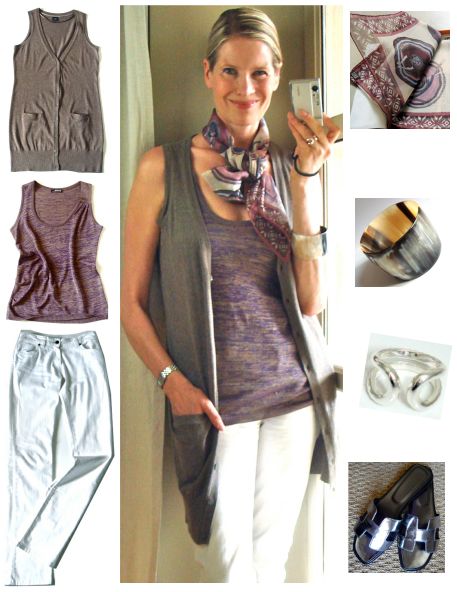 You might also like: