Finally I had a chance to take a pic of a finished Pavlova in daylight, and am happy to share the recipe of one of my favorite summer desserts.
Since my Pavlova post a couple of weeks ago, I have learnt a lot of new things about it, most importantly (thanks to
Faux Fuchsia
), that it is Australia's national pudding. Another friend has mailed me a fun article called 'Pavlova Palaver', which goes into depth into the dispute whether the dessert is of Australian or NZ origin. The point everyone agrees on, is that it's named after the russian dancer Anna Pavlova, who visited Australia and New Zealand in the 1920s. When staying at the Esplanade hotel in Perth, the kitchen chef served her a meringue, topped with cream and fresh fruit, and called it Pavlova in her honour.
Ingredients (for four)
4 egg whites
1 pinch of salt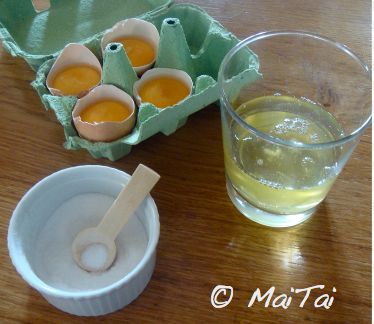 160 gram sugar (40gr per egg white)
1.5 tsp cornstarch
1 tsp white wine vinegar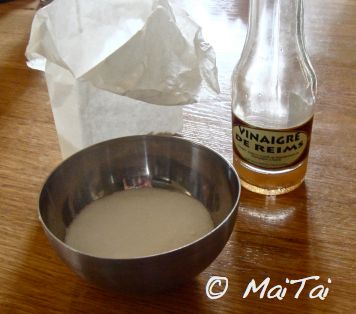 Fresh summer fruit ( strawberries, raspberries, black and red currents, blueberries, blackberries etc), ca 600 gram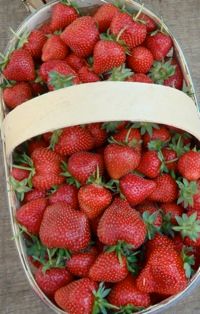 Whisk the egg whites and the pinch of salt on high speed until stiff peaks form.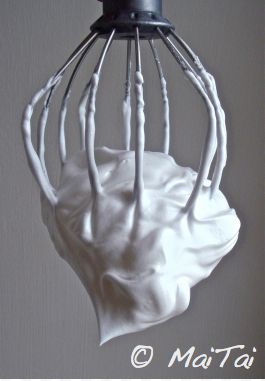 Continue to whisk, while slowly adding the sugar. Then add the corn starch and vinegar, and whisk until all is combined.
Place the meringue mass on a baking sheet, lined with parchment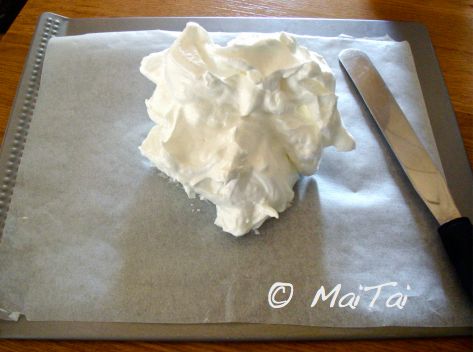 start flattening it with the help of a palette knife..
and shape into a disc of 15 - 20 cm (after baking, it will be flatter and wider)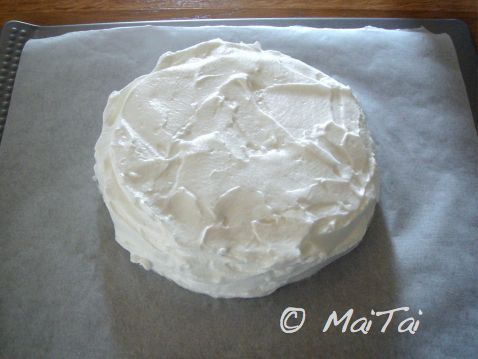 Place in preheated oven (140 degrees Celsius) and immediately turn the temperature down to 100. Bake for two hours (don't open the oven door in the meantime) then switch the oven off, and let the meringue cool off inside.
This is how the baked meringue looks like..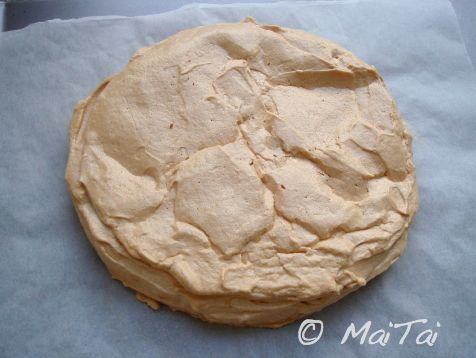 Next, whisk 350 ml cream until stiff, and add sugar to the desired sweetness. Place cream on top of the meringue. Top with fresh summer berries, and sift icing sugar on top.
Voilà! Here a previous version, having used three egg whites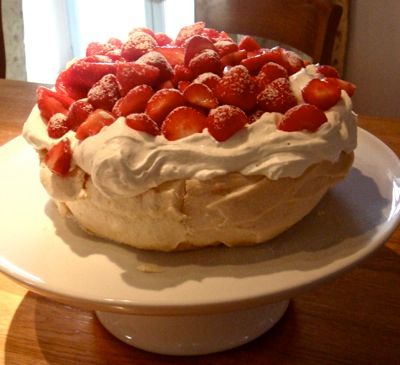 Tips:
To adapt the recipe for different numbers of people, count one egg white and 40 gram sugar per person. If you like a sweeter taste, you could increase the sugar to 50-60 gram per person, as some recipes suggest. Proportion the cornstarch and white wine vinegar accordingly. No need to measure though, just add or take away a little bit.
For the success of the meringue, make sure the whisking bowl and whisker have no traces of grease, and the egg whites no traces of egg yolk.
To avoid discarding the egg yolks, I used one of them to make a pastry case, and the rest for a batch of muffins, replacing two of the whole eggs with three yolks. For recipes, click the thumbnails below.
In very hot weather, place the mixing bowl, whisker and the cream half an hour prior to whisking into your freezer. It helps to get the cream stiff.
Bon appétit!
You might also like