My deep and heartfelt thank you to all who left comments or sent messages of support while I was away. Your warm words and kind good wishes gave me comfort in the very sad times I have had lately. As some of you know already, I lost my mother last week.

We were scarf twins on the 'Présentation de Chevaux'. The warm and sumptuous golden-yellow glow of my mother's CW suited her so very well.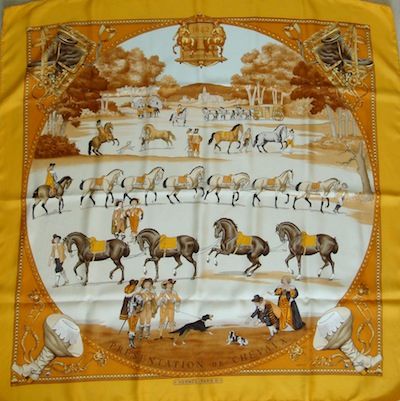 Whereas I was attracted to the storm-grey issue, which came out about 15 years later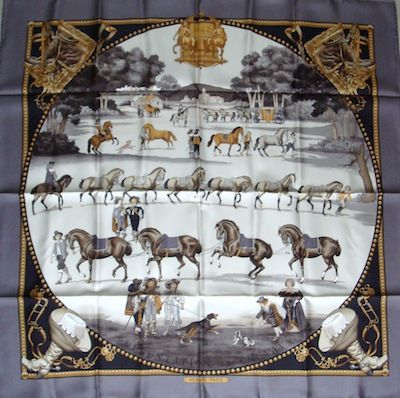 The way the different colouring changes the atmosphere of the design,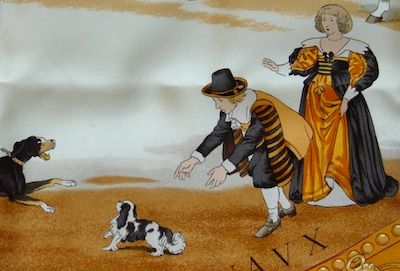 reminds me of how all things that are passed from mother to daughter express themselves in new and different ways; very individual, and yet at the same time deeply rooted in the foundations that the mother has laid.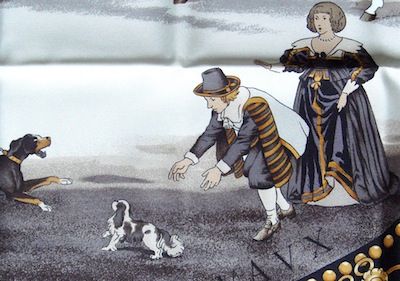 Bringing both scarves together, tied in the friendship knot.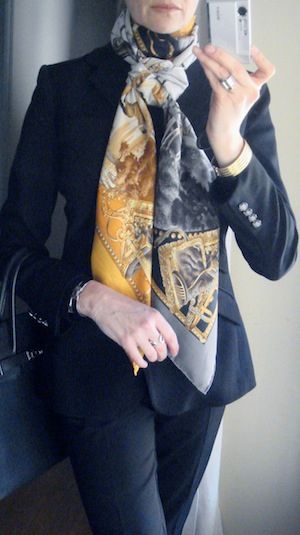 Scarf tying method: fold both Carrés in the basic bias, and tie them together on one end with a petite scarf ring or small double knot, in the same way as shown with Gavroches before. Then, wind around your neck twice and tie the ends in a friendship knot. A how-to video for the friendship knot will follow soon.
My mother, when she and my father just met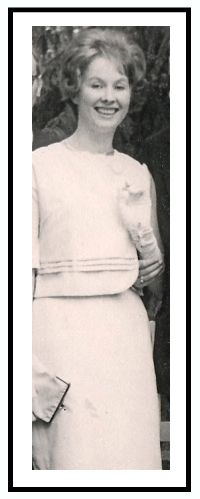 Her beautiful smile was her last gift to me when she passed away. I will always treasure it.