On this year's skiing holiday, we returned to the
Hautes Alpes and the Chalet Hotel
we stayed in a couple of years ago. The conditions could not have been better, we had blue skies and sunshine for the whole week, and fantastic snow due to the heavy snowfall the week before. Below, one of the many fabulous pistes..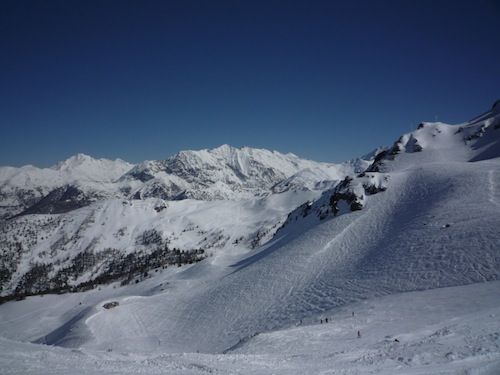 My favorite skiing scarf was the Brides de Gala Dip Dye, I wore it every day.
Scarf tying method: wrapped once around the neck, ends secured with a grande black scarf ring in the basic slide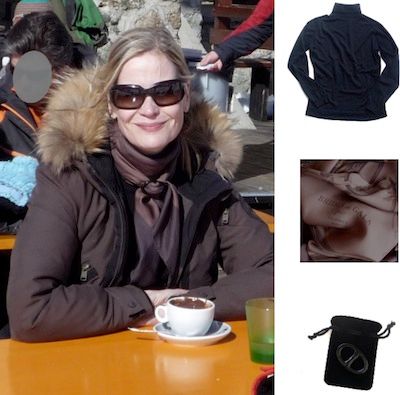 The domain spreads across to Italy, and DS got a thrill each time when stepping out of a lift and being presented with the option to go left, and explore the italian slopes, or take a right and ski on the french pistes.
We had breakfasts and dinners in our cosy hotel..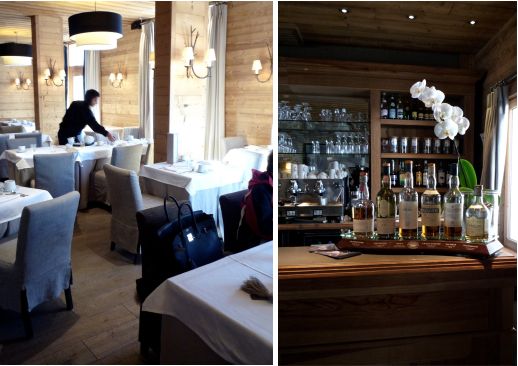 ..and for lunch we'd meet up with DS in one of the altitude restaurants, alternating between french menus on our side of the border, and antipasto and pasta dishes on the italian side.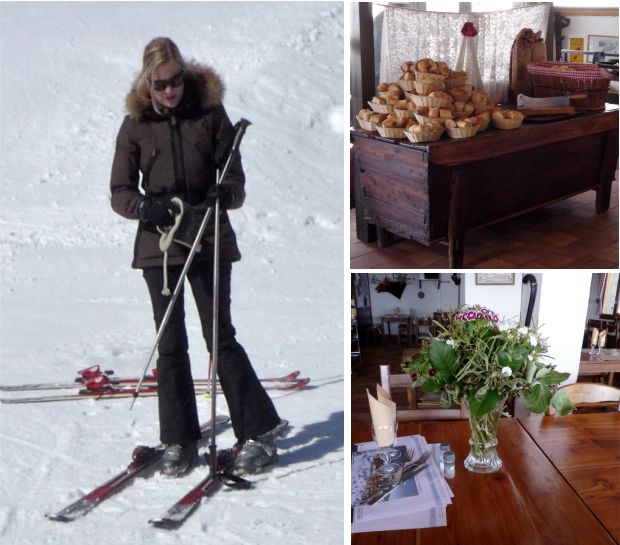 A small italian café up on the slopes, serving the best thick, hot chocolate
At the end of our stay, DS took the rigorous tests to obtain the Étoile d'Or (Gold Star), here on a a timed slalom run..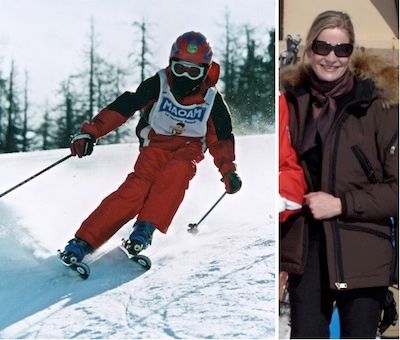 ..and he passed!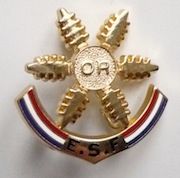 Having a last coffee while admiring the mountain panorama one more time before heading back home.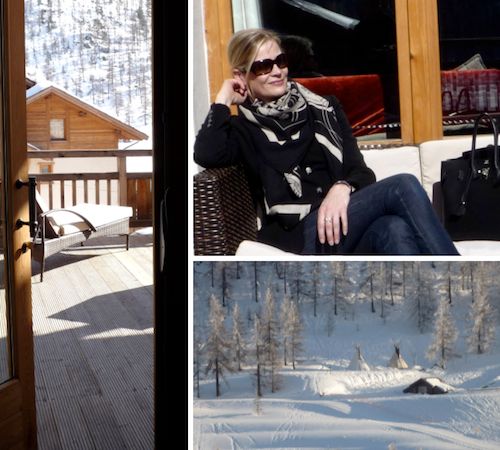 You might also like: