For our mini vacation, we headed down the mediterranean coast, and spent a few wonderful and relaxing days at the Côte d'Azur. From the hotel, we enjoyed sweeping dramatic views over the bay of Cannes. DS admiring the panorama of the Esterel mountains..

..but only after having first checked the movie posters and billboards on the 'Croisette', all ready installed for the upcoming
Cannes Film Festival
.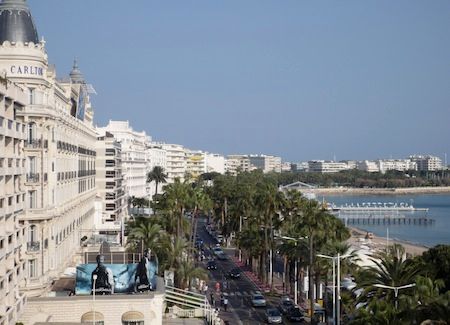 References to movies and the festival were also part of the hotel's interior decoration, and I thought Ms Kelly blended in perfectly well with the calm, rich and warm colour scheme of the room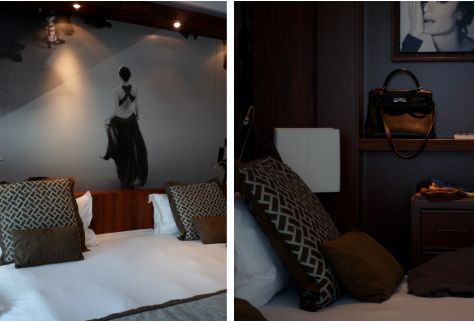 When we left, it was only days before the Festival opened, and there was a tangible sense of excitement in the air. Last minute preparations took place everywhere: a line up of vintage Alfa Romeo cars was installed to promote the new 'Cars' film, dozens of additional palm trees were planted by the beach restaurants and yet more movie posters went up (Captain Sparrow having his eye on the local H store!)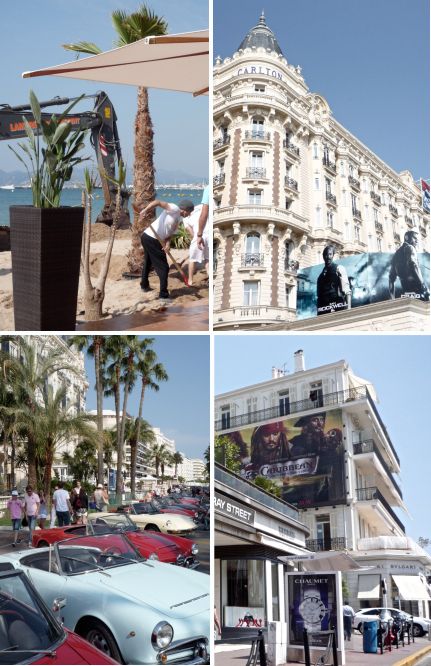 Part two coming next