Black on black has always been one of my favorite staple wardrobe combinations, it's so simple and easy, always chic, and a perfect backdrop for any scarf.
Capsule pieces: black jeans, sweater and blazer
Shoes: black jumping boots
Accessories: Ex-Libris en Kimono 90 Carré, MT collection fox fur collar in black, MT collection horn bracelet in noir
Scarf tying method: scarf is folded in basic bias and pulled through the loops of the scarf fur collar (
five loop method
)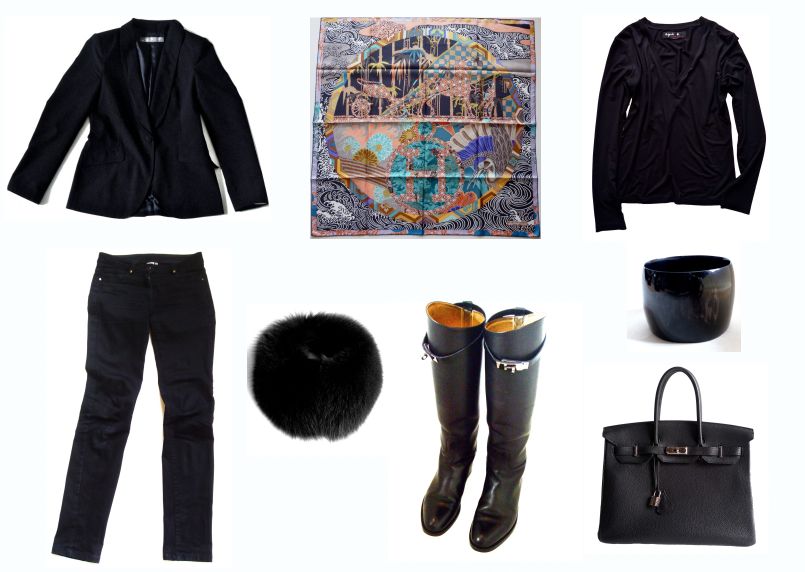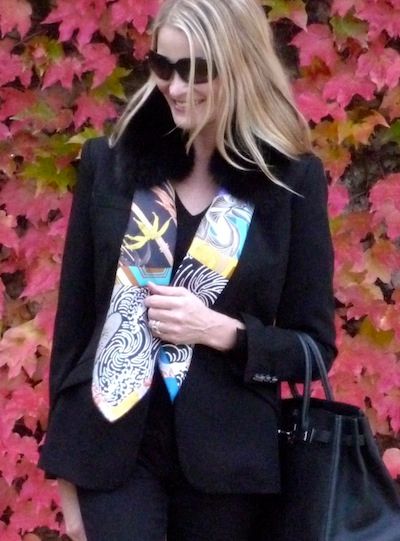 And thanks to our Paris correspondant A-M, here a fresh couple of shots from the Rue de Sevrès boutique, featuring the outside decor, consisting of sculpted Christmas trees (branches stapled onto a wood base) by inhouse florist Baptiste Pitou. Merci, A-M!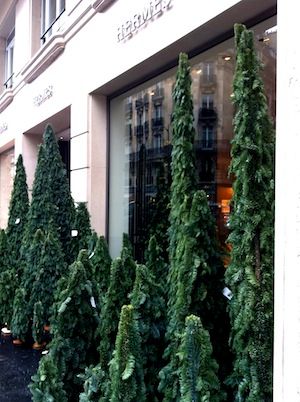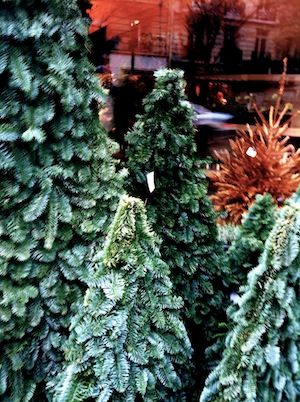 Have a great weekend everyone x

You might also like: