This beautiful and elegant fountain is our family's meeting point when we are running different errands in town. It was sculpted by Joseph
Journet
in 1776..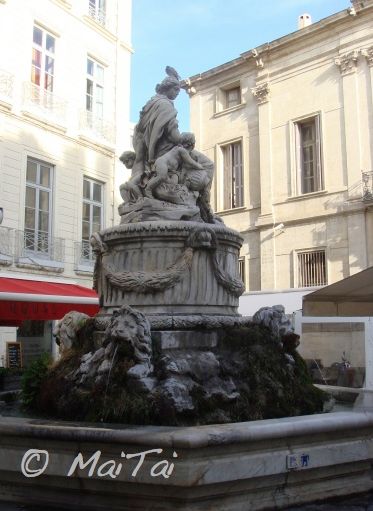 and has four lions rotating the water by gushing it into the marble
basin
. After more than two hundred years of doing so, a certain
fatigue
seems to have set in...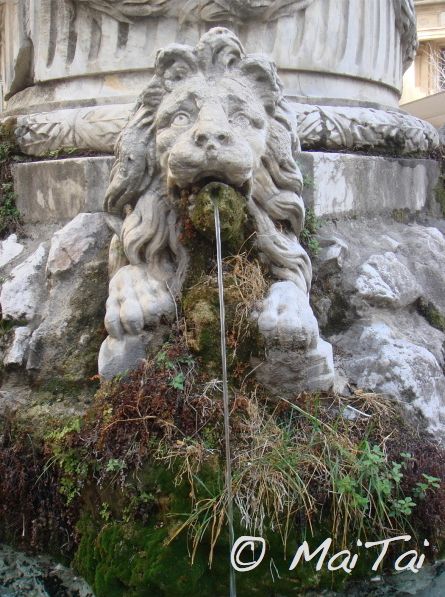 Just when I began to wonder 'where are they?' DH and
DS
turned up..
and we went for a stroll together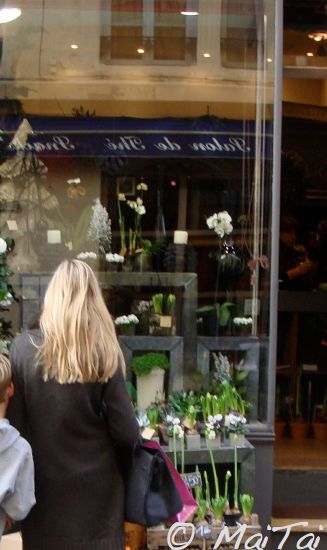 ..loved the display of winter and spring plants and bulbs in this flower shop
and took these blue
hyacinths
home with me. Looking forward for them to open up and release their wonderful scent!