According to DS, no summer holiday is complete without suspension and thrill, which is why a trip to the climbing park is one of the 'must' summer activities.
So we went a couple of days ago, armed with a picnic basket and suitable 'sportif' clothing, ready to tackle some of the 22 courses installed in the tree tops of tall pine trees. Following the parcours, you move from platform to platform, while navigating around various obstacles made of ropes, steel cables and wood.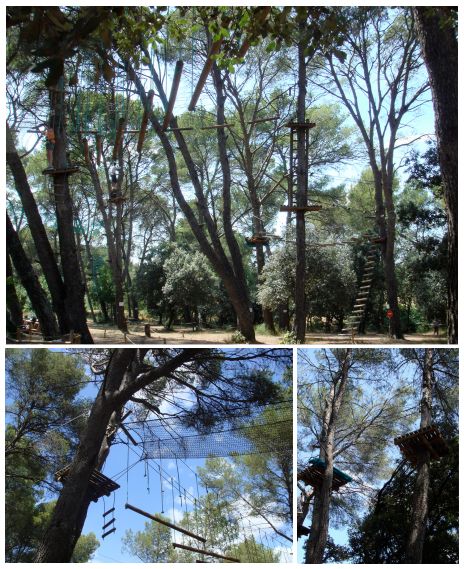 Wearing jeans, T-shirt and Converse sneakers, accessorising with my 'Ciels Byzantins' mousseline Gavroche (which also served as a 'comfort blanket', lol) and black clic bracelet.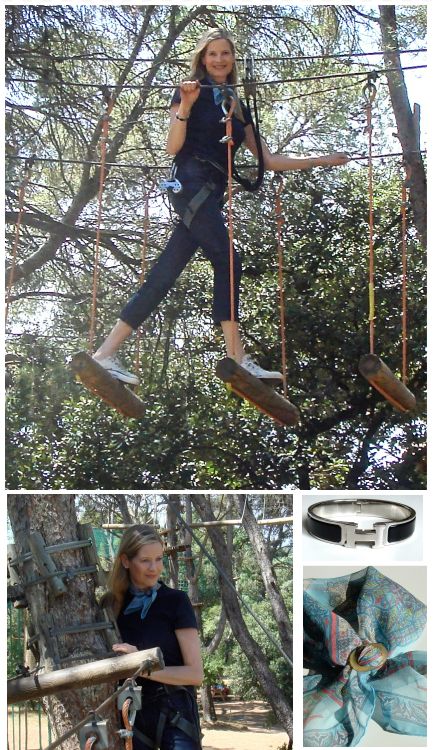 A canoeing trip is yet to come, I just hope my muscles will have stopped aching until then ;-)