Yesterday, we went to have lunch at the beach, which is always a fun event. Walking towards the entrance of the restaurant, you get a glimpse of the mediterranean sea, and a waft of freshly grilled fish and lobster coming from the kitchen..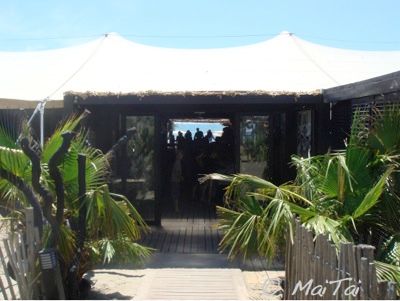 There could not be a bigger contrast between the light and sunny summer's day, and the plush and dark atmosphere of the Effet Mer's interiour decoration, with it's gilded mirrors, reindeer furs and black slatted wooden panels..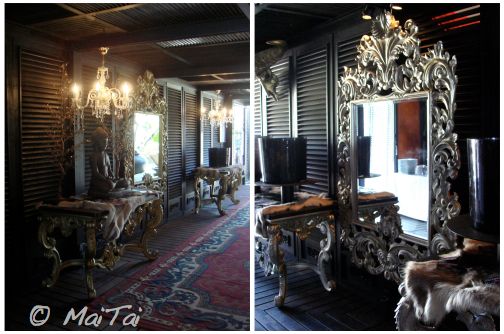 our table was on a perfect spot, shaded from the sun, but with a wonderful view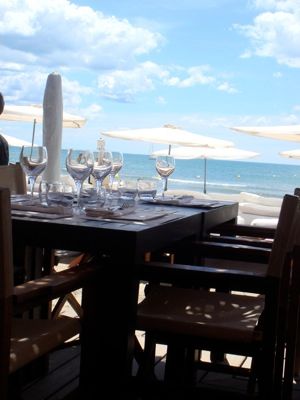 As always on Sunday, a buffet lunch was served (loved the lime/chillie sauce that went with the gambas)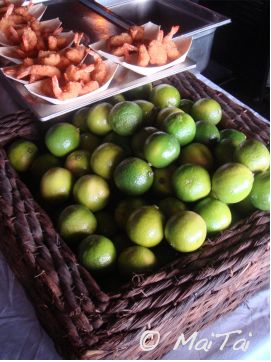 and this is what I had as a starter, Tomato mozarella salad, Gazpacho soup, Tapenade (in a 'verrine', a little glas), Mushroom salad, Grissini bread and a roll, some Carpaccio and a green salad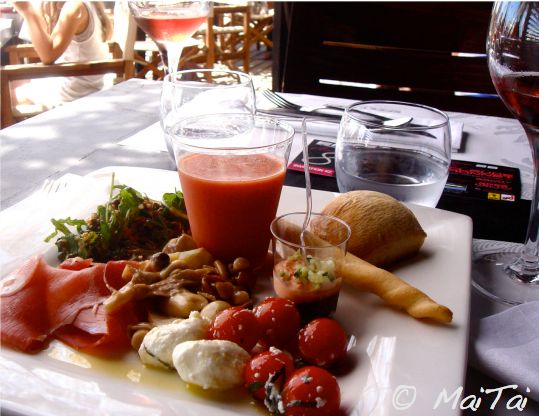 wearing my 'Au coeur de la vie' mousseline in a basic bias fold,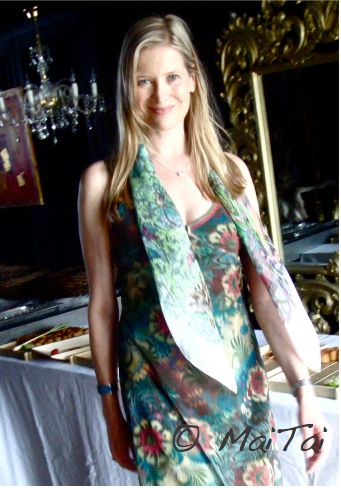 with a floral dress, another case of a clothes purchase for a specific scarf ;-)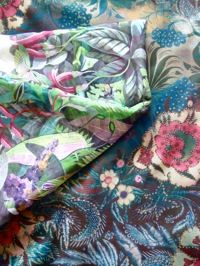 There were more delicious desserts to choose from than one could possible eat, so I was concentrating mainly on the macarons..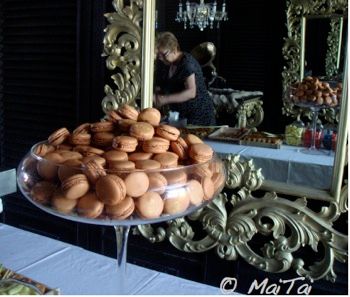 and this is what DS chose for his dessert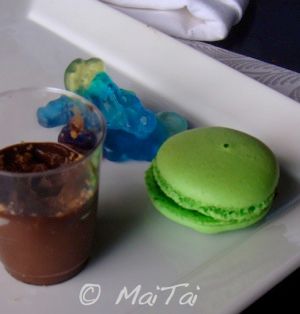 After lunch, we went for a walk on the beach, and then had a coffee on the terasse..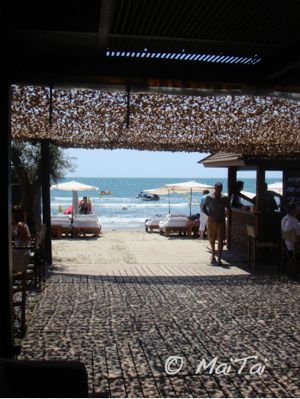 before heading back home, after a lovely day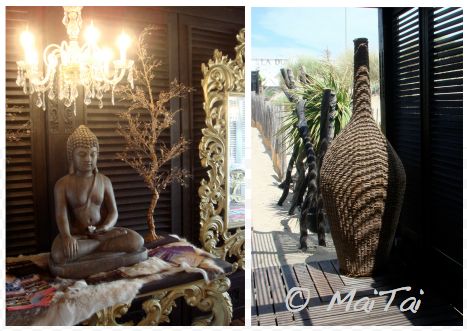 Effet Mer
Route des plages
Le Grand Travers
34280 La Grande Motte
+ 33 4 67 56 02 14
Edited to add one more pic, for emilyatheart, which shows the bag (Picotin) that went with the look