Another highlight of summer is the arrival of the wonderfully tasty yellow plums and green gages (Reine Claudes) in the fruit stalls. I love their fresh colors, which remind me of the beautiful muted yellows in the Cent Plis de Miao!
Tonight we went out to have dinner with friends, and it was a great opportunity to try out the scarf as a top. The 'triangle' method is a tad revealing at the back, so I've covered up with a light cotton wrap (alternativly, you could try wearing a tube top underneath)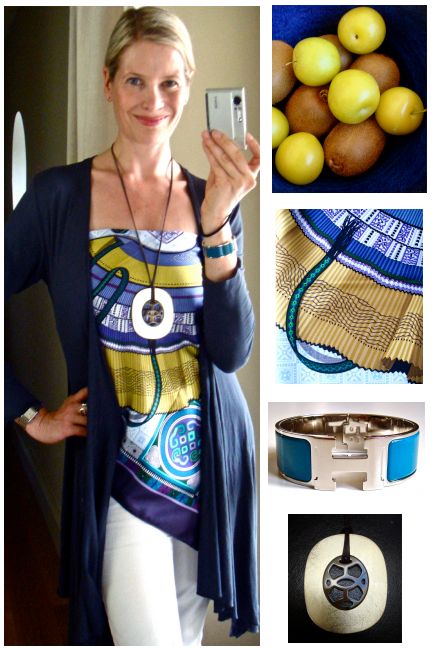 Scarf tying method: Fold your scarf into a triangle, and hold in front of your body like below
then secure both ends with a tight double knot behind your back.
You might also like: