This is my favorite place to buy young goats cheese and fresh eggs, and I love the way the owner decorates her stall, she makes it all look so very pretty.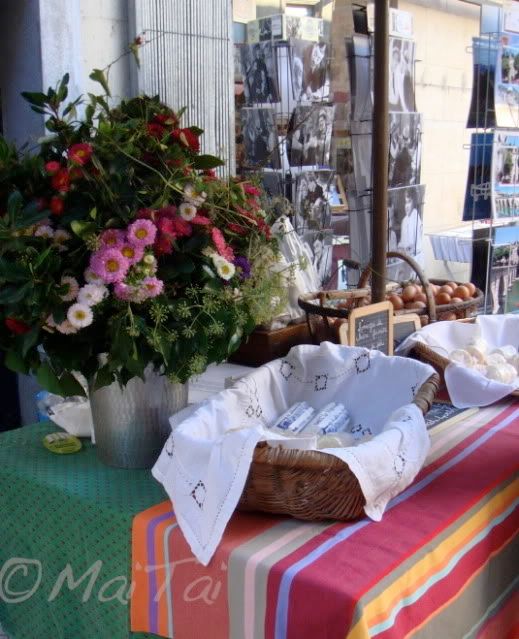 Most of the time, her bouquets are made of wild flowers, and the handwritten boards, simple baskets, colorful fabrics and starched linens could not be more charming and invititing.. her beautiful displays never fail to bring a slice of joie de vivre to her many loyal customers.
Next on the shopping list is a crusty baguette, some tomatoes and salad...bliss!
You might also like: